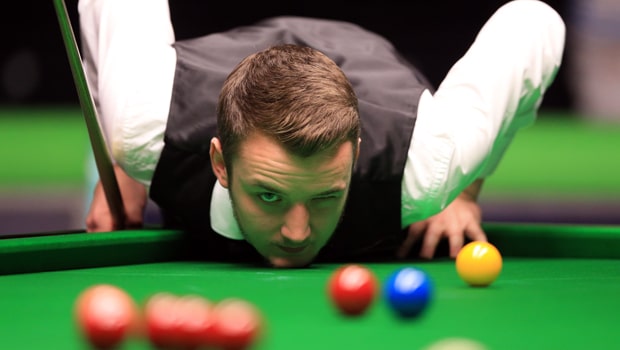 The 2019 World Open qualifiers continue in China with competitors going head to head with one another.
25-year-old English Professional Sam Craigie humiliated Fraser Patrick in a 5-0 encounter. Craigie had a very successful junior career before turning professional in 2011. Craigie qualified for the 2011/2012 Main Tour after winning the 2010 IBSF World Under 21 Championships. He defeated his elder brother Stephen who was also a professional 7–6 in the semi-finals, moving on to beat Li Hang 9–8 in the final to claim the title.
33-year-old Patrick went professional in 2002 by playing Challenge Tour, where he endured three seasons without success. In 2007 Patrick earned the Scottish nomination to make his Main Tour debut. Aside from Grand Prix, where he won four matches at the round-robin qualifying stage and finished third in his group, he struggled for wins during his first public appearance for the season and was relegated out of the tour.
British-Cypriot born Michael Georgia won David Grace 5-2.
In 2018, the 31-year-old British-Cypriot won his first professional ranking title defeating Graeme Dott in the final. In 2019 he only became the first Cypriot player to qualify for the World Snooker Championship in Sheffield when he won Lee Walker 10–7, Peter Ebdon 10–8 and Yan Bingtao 10–8 in the three qualifying rounds to make his Crucible debut.
After a while being a successful junior and amateur player, notably winning the English Amateur Championship in 2005 and 2008, David Grace became a professional in 2008, gaining his place by winning the 2008 European Snooker Championships, where he beat 37-year-old Englishman Craig Steadman in the final.
Other results in the World Open qualifiers saw English professional Barry Hawkins defeat Jak Jones 5-1, Michael Holt played James Wattana. The Englishman from Nottingham won the match 5-3, Marco Fu Ka-Chun played English professional player Brandon Sargeant. That encounter saw the 41-year-old British Hong Kong snooker player winning Brandon 5-3.
Leave a comment