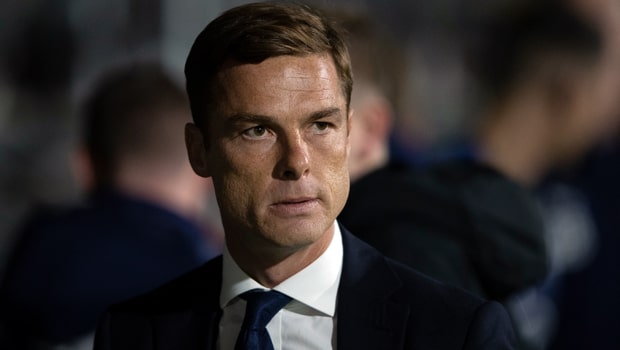 After their short stint in the Premier League, Fulham FC started their season in the English Championship with a bang, recording three wins in their first four games. Season opener in Barnsley ended badly for the Cottagers, the host hanging on to the early 1-0 lead until the finish, but things were on the up after three impressive victories against Blackburn, Huddersfield and Millwall.
But what goes up, must come down and so did Fulham's form. After a shocking loss at home to Nottingham Forest in a game Fulham dominated from start to finish, the fixture list threw some big names to add to the Cottagers dawning misery. The games against Cardiff, West Bromwich Albion and Sheffield Wednesday featured some of the Championships best players as well as the promotion candidate sides. It was all even, but Fulham was left hoping for more.
The away game at Cardiff saw Harry Arter sent off on the 68th minute, which sealed the 1-1 draw even if Fulham had their eye on the money even shorthanded. Next up was the visit of one of the biggest favorites for promotion, WBA, at the Craven Cottage. Another dominating performance by Fulham, but yet another somewhat disappointing result in sharing the points after 1-1 draw. Cottagers won the possession 69% to 31% and the overall shots 17 to 9, but to no avail. Finishing off the triple of top-team clashes was a visit to Hillsborough, where once again Fulham took the play to their opponents, dominated possession 71% to 29% – but failed to win after a 90+4 minute equalizer by a smart header of Sheffield Wednesday's Atdhe Nuhiu.
While the results from the three games were not bad, three points in two road games and one home game against the main opponents in the battle for promotion, the Cottagers were left disappointed in the way they had dropped those points. Fulham boss Scott Parker was understandably gutted, but stayed positive going forward: "So we move on and we dust ourselves down. We've got a good squad, I believe in what we are doing, and we have the quality in the squad to win matches."
Parker was indeed right. Next fixture at Craven Cottage was a convincing 2-0 victory over Wigan, who did not manage a shot on goal in the whole of 90 minutes. Last weekend saw Fulham travel to Reading, where they absolutely battered their hosts, who went a man down on the 20th minute and ended up losing 1-4. Fulham's slight drop of form seems like ancient history and Scott Parker's squad is back on track to promotion.
Dafabet offers
Fulham – Charlton (1×2): 1.44 – 4.20 – 6.70
English Championship Winner: Fulham for 5.00
English Championship to be promoted: Fulham for 2.10

Leave a comment