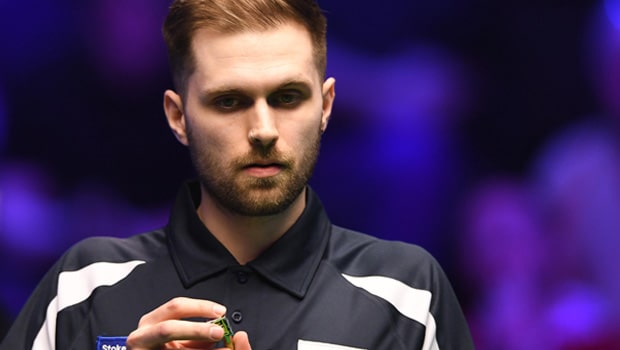 Ricky Walden lost 4-3 to Steve Hallworth at the 2021 Scottish Open at the Metrodome in Barnsley on Tuesday.
It was an interesting affair between Walden and Hallworth in the qualifying stage for the Scottish Open. The match began with Walden winning the first frame. However, Hallworth responded by winning the next three frames in stunning fashion. He managed breaks of 66, 52, and 70 to gain a 3-1 lead.  38-year-old Ricky Walden responded with astonishing breaks of 121 and 87 to tie the game at 3-3. Walden's break of 121 in the fifth frame was his 300th professional century. He is also the 25th player ever to reach 300 centuries.
However, the final deciding frame was won by Steven Hallworth, who ended with a break of 73. Hallworth, who is currently ranked 70, will be satisfied with his victory and aim to do well at the main tournament. The 2017 Shoot-Out quarterfinalist will have to bring his A-game in the competition.
In other games played yesterday, Martin Gould defeated Zhang Jiankang 4-2, while Michael Georgiou thumped Pakistan snooker player, Farakh Ajaib 4-0. Scott Donaldson got himself a 4-2 win over Jak Jones. The final game of the day saw  Chris Wakelin thrash Mark Joyce 4-0 in a clinical display.
The biggest upset was when Stephen Hendry was beaten 4-0 by Allan Taylor in the qualifying stage matches on Monday. The Scottish player will not feature at the venue stages in Llandudno later in November.
Hendry was not the only former world champion to be eliminated as countryman Graeme Dott also suffered defeat, losing 4-1 to Dublin's Michael Judge.
Matthew Selt also edged past Ashley Hugill in a tough deciding-frame thriller, while Gao Yang won the last four frames to see off Peter Devlin 4-1.
2017 China Championship winner Luca Brecel also dispatched Alexander Ursenbacher with a 4-1 scoreline.
This Wednesday, the actions continues with Jimmy White, Craig Steadman, Reanne Evans, and Ken Doherty, among those set to enter the fray.
Leave a comment