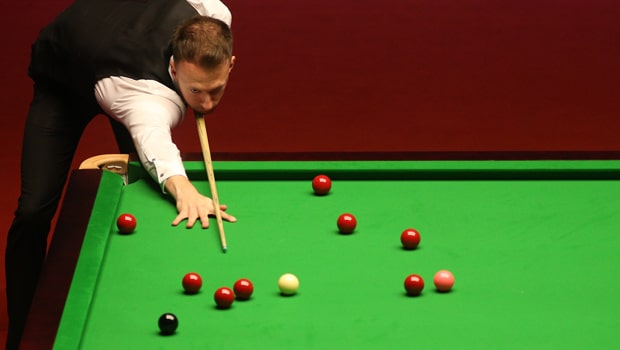 The World Open (also known as the Yushan World Open 2019) is an upcoming professional snooker tournament that will be held at the No.1 Middle School in Yushan, China. The event has been the 2019 edition of the World Open will run from October 28 to November 3, 2019. The first time the event was held was back in 1982. It will be the fifth ranking event of the 2019/20 season, and the third event held in China.
The qualifying match for the event was held at the Barnsley Metrodome in Barnsley, South Yorkshire, from 3–5 October 2019. Defending champion, Mark Williams declined to appear at the event.
With a hefty Check of 150,000 pounds, it is certain there will be lots of competition. A total of £772,000 has been set aside to be given as prize money for the event, with the winner going home with an extra 37,000 more than the previous year's amount, settling at £150,000. Also, there is a rise in prize money for the last 64 losers from £4,000 to £5,000 and an increment of 500 pounds for the last 16 from £13,000 to £13,500. The breakdown of prize money for this year's World Open is shown below:
– Winner: £150,000
– Runner-up: £75,000
– Semi-final: £32,500
– Quarter-final: £20,000
– Last 16: £13,500
– Last 32: £8,000
– Last 64: £5,000
– Highest break: £6,000
– Total: £772,000
Matches involving Judd Trump, Yan Bingtao, Luca Brecel, Ding Junhui, Lu Ning, Scott Donaldson, Ken Doherty, and Ronnie O'Sullivan, were held over and will be played on the opening day of the main tournament stage. All qualifying matches are best-of-9-frames.
The likes of Liang Wenbo, Xiao Guodong, Zhou Yuelong, Mei Xiwen, Li Hang, among many other Chinese cueists, will be seeking to make a powerful effect on the game.
Also worthy of mentioning are the likes of Stuart Bingham, Stephen Maguire, and Jack Lisowski, whose inclusion means that there's a lot of star quality on display in this edition.
The top players competing in the tournament are backed at the following odds to win the 2019 World Open:
Ronnie O'Sullivan 3.40
Judd Trump 4.80
Mark Selby 7.75
Mark Allen 9.25
Leave a comment