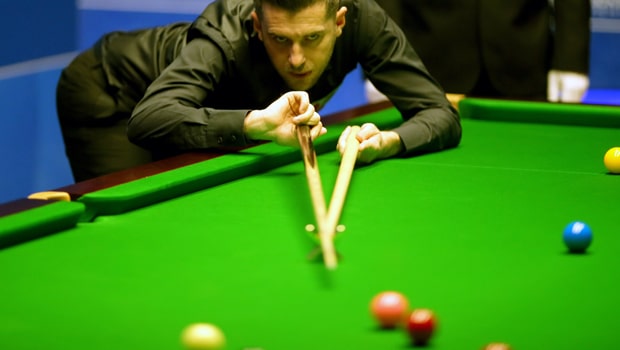 World number one Mark Selby had to dig into his well-known reserves of character to overcome Sunny Akani in his opening clash in the Evergrande China Championship.
Selby survived a marathon encounter as he came out best 5-3 in Guangzhou. The pair traded the opening four frames, though it was at a sedate pace as they took more than two hours to reach the mid-session interval at 2-2.
Selby edged a scrappy opener 65-40 before Akani levelled, aided by a break of 59. The third frame also went the way of the Thai potter, 69-19, and he had chances to go into the break leading 3-1.
Selby was not for giving in easily and after a fine safety exchange on the final red, it was The Jester that grabbed frame four 71-46 to tie matters.
The short break appeared to assist Selby and he rattled off a flowing 100-break to regain the initiative before moving to within one of victory at 4-3.
Akani, playing some excellent safety throughout the match, was not done just yet and he moved to 4-3 with the aid of a fluked red as took from seven 82-0.
Indeed, it was Akani that had the best of the early chances in what proved the final frame, but he was once more let down amongst the balls.
After Akani seemingly played a containing safety, Selby potted an outstanding red down the side cushion into the green pocket, enabling him to take control and ultimately win frame and match.
Leave a comment