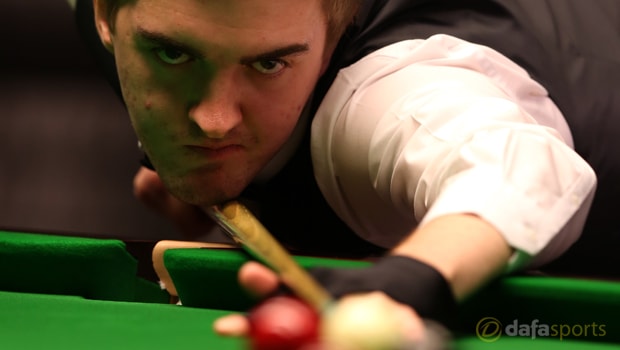 Ross Muir believes he is in the best form of his career and it won't be long until he is winning tournaments on the world stage.
The Scot has enjoyed a solid enough start to the 2017-18 season, reaching the main draw of six tournaments, although he followed up a first-round defeat at last week's Scottish Open with a loss in his opening qualifying match for the German Masters.
The 22-year-old has also slipped out of the top 100 of the world rankings in recent months, but he remains adamant he is playing some the best snooker of his career and he has just been unlucky it certain situations.
"I know people will look at my ranking or see that I've not won that many matches but I am playing really well," Muir told the East Lothian Courier.
"I've taken nothing but positives from the season so far."
Muir's confidence is certainly high and he is convinced it won't be long until he is winning trophies and regularly challenging the very best players in the world game.
He added: "I'm in the best form of my career and I believe that it won't be long before I'm winning tournaments, not just matches."
The world number 111 will now rest up over the festive period before returning to action in the new year, where he will be hoping to make inroads in tournaments such as the Welsh Open – an event where he reached the third round last season.
Leave a comment