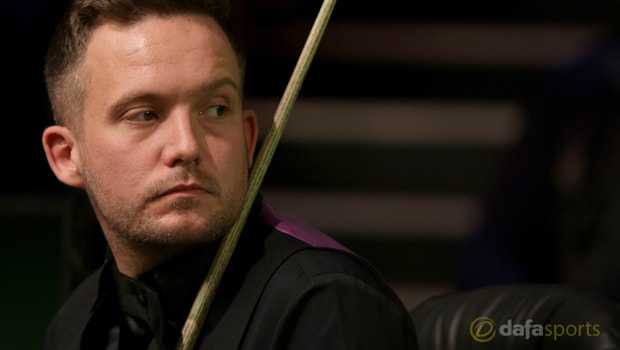 Jamie Jones has kept his hopes alive of playing at the World Championship after surviving a massive fightback from Yu Delu on Monday.
The 30-year-old was well on course for a comfortable passage through to the final in qualifying before Delu did his best to make life difficult.
Jones opened up a 9-1 lead but allowed his Chinese opponent back into the game, as the momentum switched hands.
Delu battled his way back by winning six consecutive frames before Jones finally managed to close out the game after a break of 34 to triumph 10-7.
The Welshman was understandably frustrated after almost throwing away the match but is looking forward to Tuesday's final.
Jones said: "At 9-1 up I was coasting. I lost a couple of dodgy frames and in the end it was just momentum against me.
"I was trying and trying. To be honest the game was going away from me. I made a good break in the last frame and I was pleased to hold myself together after all of that pressure.
"I'm just looking forward to the next round now. I just couldn't see a way I was going to get a chance.
The pressure was building and I am just relieved to get through. I'll try and sleep tonight, but I don't know if I will."
Jones is set to face Liang Wenbo, who defeated compatriot Zhao Xintong 10-5, for a place at the Crucible.
Leave a comment