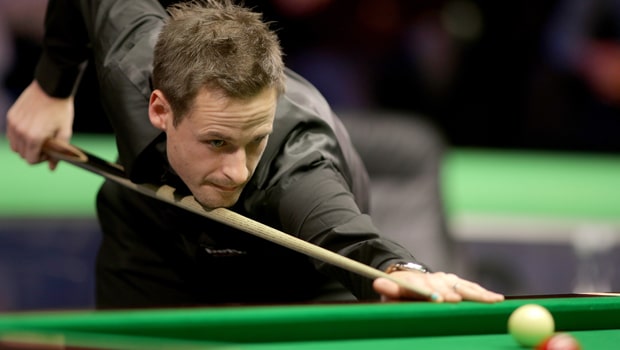 David Gilbert is dreaming of securing a place in this season's Dafabet Masters at Alexandra Palace.
World number 20 Gilbert came close to his first ranking title in last month's World Open in Yushan, leading Mark Williams 9-5 in the final only to lose 10-9 after the reigning world champion mounted a comeback.
The 37-year-old from Tamworth is looking forward to getting back to the Far East for next week's Evergrande China Championship in Guangzhou, where he'll face Hossein Vafaei in the first round of the £725,000 tournament.
He isn't about to place a hefty dose of pressure on himself going into the tournament, though he admits there is a new-found confidence after his World Open efforts.
"Yushan was a great week for me because at the start of the season I wasn't even sure if I could keep playing," said Gilbert.
"I felt great in the final, the only time I thought I would lose was right at the end.
"It has been a life goal of mine to win a ranking title so I was devastated at the end. I was pleased to have played well for most of the day, there are just a few shots I would love to play again.
"The match just changed from 9-5, Mark showed what a great player he is and how good he is under pressure."
After Yushan, it was back to the UK qualifying circuit for Gilbert and he successfully booked his place in Guangzhou as well as the Indian Open and European Masters.
Regaining winning habits was important and Gilbert would love to break into the world's elite in time to secure an invite to the Dafabet Masters in London in the New Year.
"One of my big goals now is to get into the top-16 in time for the Masters, that would be a dream come true," he added.
Gilbert is 81.00 to win the China Championship next week, with John Higgins the tournament favourite at 6.00.
Leave a comment