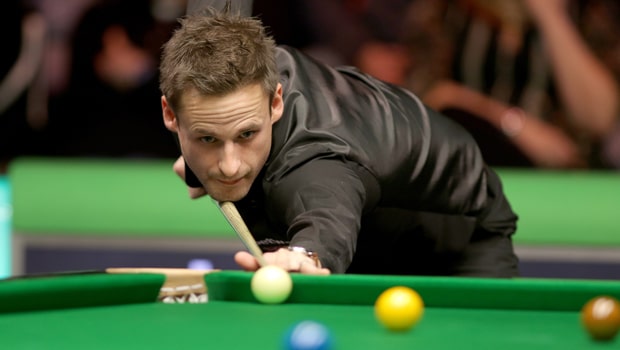 World number 20 David Gilbert says he is relishing a trip back to China after his performance in the Yushan World Open.
Gilbert came so close to winning the tournament last month in China as he was 9-5 up against defending world champion Mark Williams in the final and only needed one more frame to seal the victory.
However, the Welshman showed why he was victorious at the Crucible as he punished a succession of mistakes from Gilbert and made great breaks of his own to turn the game around and win 10-9.
It means Gilbert is still looking for his first ever ranking win after that tournament was his second as a runner up.
And the 37-year-old says he is being realistic about his chances at the upcoming China Championship which gets underway in Guangzhou on September 24.
"I'm not deluded, I'm not going to say I'm going there to win it," he told World Snooker.
"I'll just hope to win my first match, get into the tournament and see where it takes me. Yushan was a great week for me because at the start of the season I wasn't even sure if I could keep playing.
"I felt great in the final, the only time I thought I would lose was right at the end. It has been a life goal of mine to win a ranking title so I was devastated at the end.
"I was pleased to have played well for most of the day, there are just a few shots I would love to play again. The match just changed from 9-5, Mark showed what a great player he is and how good he is under pressure."
Gilbert will be hoping to have a positive end to the calendar year ahead of the first of the Triple Crown tournament in December at the UK Championship, where he is priced at 151.00 to win.
Leave a comment