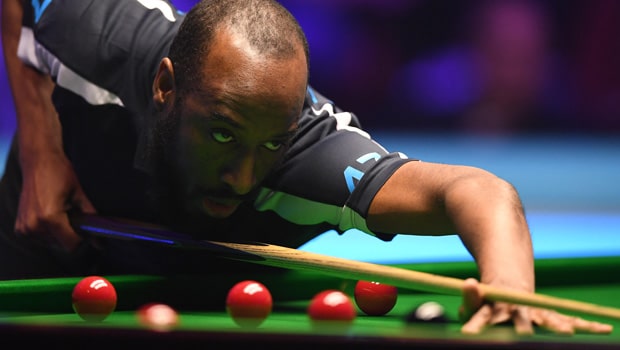 Liang Wenbo was surprisingly defeated by Rory McLeod in the qualifying matches of the 2021 English Open.
The English Open will soon take place at the Marshall Arena on November 1. However, the qualifiers are currently ongoing. Rory McLeod secured his place in Milton Keynes after his shocking win over Liang Wenbo.
The world number 30, Liang Wenbo, was a huge favourite to progress to the final stages in Milton Keynes but met strong opposition in Rory McLeod.
McLeod, who is currently ranked 78, was second-best in the scoring stakes, and his highest break in the match was 57, while Liang had runs of 70 and 99.
However, McLeod, known for his battling abilities was able to win frames five and six to secure a 4-2 victory.
The 50-year-old Jamaican snooker player is not a favorite at the English Snooker Open, but this victory will do his confidence some good. His most notable achievement was in 2015, when he won the minor-ranking Ruhr Open, defeating Tian Pengfei 4–2 in the final.
Meanwhile, in other qualifying games, James Cahill got himself a 4-2 win over Lee Walker, and his break of 70 was the highlight of the game. While Robbie Williams also had a century in his 4-0 win victory over Peter Lines.
Chris Wakelin was brilliant in his game against Michael Holt. The world number 61 showed remarkable resolve to win the final two frames. The second win was courtesy of a break of 106, which secured him a 4-3 success over Michael Holt.
Ricky Walden had a break of 126 in the opening frame, which he used to his advantage and secured for himself a 4-0 win over Michael Judge. While Mark Davis came back from losing the first frame to see off Lukas Kleckers 4-1.
The other big result was Dominic Dale's disappointing elimination at the hands of Chang Bingyu.
Leave a comment