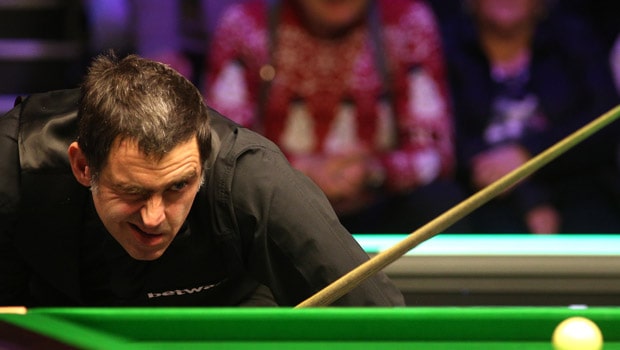 We could be seeing Ronnie O'Sullivan coming to our screens soonest. The legendary snooker professional hasn't competed in any game since he last won a title, his sixth World Championship title in Sheffield last month.
The Rocket will be launching his European Masters campaign this week behind closed doors. As expected, the lineup is star-studded with only two of the players making up the world top-64 missing.
Of course, fans will expect to see defending champion, Neil Robertson who won in style last term, hammering Zhou Yuelong in the process. It was a rather one-sided affair, one that took Robertson only nine frames to decide. His opposition could hardly muster any challenge, losing the final in the most humiliating way possible, a 9-0 loss.
There are a total of six events in the European Series this time and whoever wins the most money across the series this term gets to pocket a hefty £150,000 bonus.
The game will be contested in nine frames till the semifinals stage before the eleven frames style takes over. A total of eleven frames will be used to determine who gets through to the finals while the finalists slug it out over 17 frames.
Ronnie would love to pick up all £80,000 on offer for the winner of the competition but would face fierce competition from younger folks like Neil Robertson and Judd Trump
However, Robertson would have to first scale past Akani Songsermsawad who is poised to face in what many expect to be tricky opener for the defending champion. Trump faces a relatively easy opponent in 14-year-old Ukrainian, Iulian Boiko. Juddernaut will be licking his lips at the prospect of playing the rookie who is clearly inexperienced about playing at this stage,
O'Sullivan has got his hands full also as he locks horns with Welshman, Daniel Wells only a month after his enviable success in Sheffield.
Before the European Masters begin, all players to be featured in the tournament are scheduled to take a COVID-19 test. Therefore, we are likely to see Anthony Hamilton who missed out on the World Championship and Championship league in protest of how the sport's bosses were handling coronavirus-related issues, return.
Leave a comment