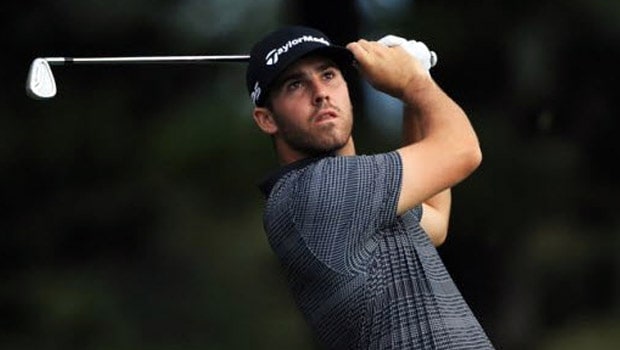 Matthew Wolff is now smiling ahead of others in the ongoing US Open in New York after stealing the show there.
Wolff, who is playing in his second major at Winged Foot, made a scorching start. The 21-year-old made a steady finish, grabbing an unlikely two-shot lead over Bryson DeChambeau after the third round on Saturday.
Wolff started the day four shots behind overnight leader, Patrick Reed. He later surprised the big hitters by erasing the deficit in seven holes and recorded a five-under-par 65. This brings to an end, the low scoring round of the week as Wollf finished five-under overall.
Speaking after the game, the American said he likes going out there to do what he felt comfortable with. He might become the first player to win the U.S. Open in his tournament. The last time such feat was achieved was in 1913 by a debutant Francis Ouimet.
The 21-year-old American said he feels comfortable with every part of his game. He is, therefore, not shying away from things whenever he is confident. He is planning to do the same next.
Wolff surmounted the challenge of the front nine at Winged Foot, which is touted to be one of the more daunting stretches in golf. All this was down to his steadfastness as he kept firing lasers at tricky pin positions. This took him to the turn that saw him record a blistering five-under 30 after five birdies.
After hitting just two of 14 fairways, Wolff made his lone bogey at the par-four 16th. He then responded in style with a birdie at last on a difficult day of scoring at Winged Foot. The American stuck his approach shot to 10 feet in the process.
Even former number one, Justin Thomas, was among those who struggled under the tough conditions. Thomas and Jon Rahm faded therefore from contention after matching 76s.
The day's leader, DeChambeau (70), made a bogey-bogey start. He used his experience to chase down Wolff but later squandered a chance to finish within one shot of the lead. He two-putted from six-feet for a closing bogey.
Leave a comment