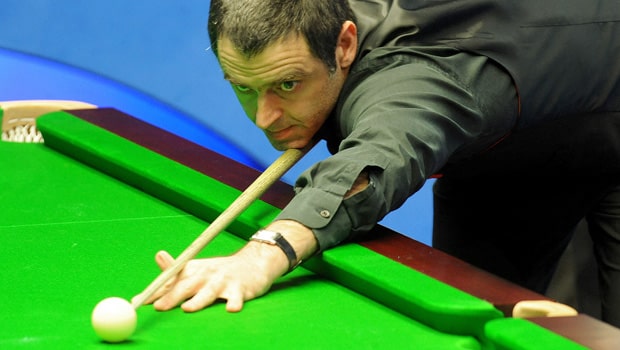 Ronnie O'Sullivan might not have been at his vintage best but he did just enough to book his place in the last-16 of the Northern Ireland Open. His opponent, Matthew Stevens could have mustered a better fight, but a 4-2 loss to the world champion isn't such a bad score line, is it?
On Thursday, Milton Keynes Arena played host to two fine veterans. At the end of six frames, it was the Rocket who was able to get over the line to secure a last-16 meeting with Thepchaiya Un-Nooh.
Stevens began the game on the front foot, securing an excellent long red in a rather scrappy first frame. The 42-year-old came out tops albeit after a lengthy battle with Ronnie who went in search of snookers. The latter has looked out of sorts recently but still manages to pull out huge wins when it matters the most.
O'Sullivan levelled matters in the second frame with an intimidating 103 break. He could have easily established a 2-1 frame but he passed up the chance to do so by playing a poor positional shot from brown to red. Stevens took the frame by the scruff of its neck and owned the third frame.
O'Sullivan gathered another scrappy win in the fourth frame to level matters but that wasn't the main highlight of the frame. For a minute or two, the players and the referee looked to have lost their composure after one of them broke the win. O'Sullivan later admitted to farting midway during the game. How hilarious!
The fourth frame was a topsy-turvy encounter characterized by a lot of tension, nerves, missed opportunities and smirks. Steven had a golden chance to extend the lead but let the opportunity slip, leaving Ronnie to seize it.
Just like in other frames, Steven went begging once against in the fifth frame. The 'opportunistic' Ronnie grew another rose from concrete, making a 74 clearance to take him frame closer to victory.
He made another excellent break, this time 74 in the sith frame to seal the win and wrap up proceedings at the Milton Keynes Arena.
Leave a comment