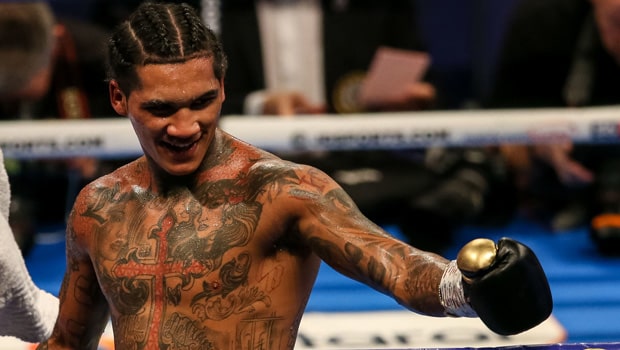 Conor Benn is determined to let everyone know just how tough and ruthless he is when he faces IBO Welterweight champion Sebastian Formella on Saturday. The 24-year old has not lost any of his 16 fights since turning pro back in 2016 but Formella may present a different kind of trouble and Benn is letting us know that he is very much up to the task.
Speaking at a press conference this week, Benn talked about so many things, including how he was going to prove himself as a boxer go reckon with and not just the son of Nigel Benn, a former middleweight champion.
On his opponent, Benn made it clear that he was not underestimating Formella in any way but that he was going to put in the work to come out victorious. He said, "we've got a world level opponent in Sebastian Formella. His only loss came against Shawn Porter, and as we all know he lost on points. It's a tough fight and a massive step up but I don't believe he's got anything that I need to worry about. Is he tricky? Is he this, is he that? Is he well experienced? Is he a 33-year-old man who's just lost to Porter on points? I plan on going in there and making a statement, it doesn't really bother me. They said the same about Koivula, people thought I was going to lose. He was a three-time European Title challenger, I banged him out in two." Formella holds a record of 22 wins in 23 fights, having only lost by points when he faced Shawn Porter back in August this year.
Benn further stated; "To some younger ones I'm a role model. Then to the older generation, I'll always be Nigel Benn's son. At the end of the day, all I want to give is value for money. There have been ups and downs. I have come through adversity. I plan on showing I'm the business,that I've been grafting. My four-year apprenticeship is done, finished. I am ready to prove I am a contender." He then talked about missing his family and the moments they used to spend together, saying he was going to take out all the frustration on his opponent on Saturday night.
Benn vs. Formella would take place at the SSE Arena in Wembley, London, behind closed doors.
Leave a comment