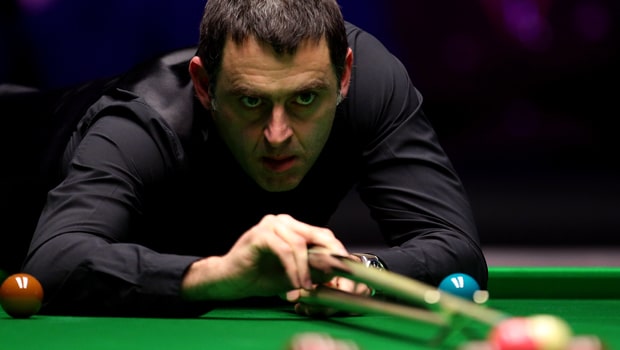 Ronnie O'Sullivan has suggested the World Championship is not worth the 'blood, sweat and tears' required to win, insisting he will no longer compete at the Crucible Theatre.
The five-time world champion suffered a shock first-round exit last month in Sheffield, losing 10-8 against amateur James Cahill, while seemingly suffering from a viral infection. It brought a timid end to what was a record-breaking season from the 43-year-old.
O'Sullivan landed his 19th career Triple Crown win at the UK Championship in York, then became the first player to break the 1,000-century barrier as he won the Players Championship in March.
He also dislodged Mark Selby as world number one but the season came to that shuddering halt in Sheffield, where he hasn't succeeded since 2012.
Catching Stephen Hendry's haul of seven world titles is something O'Sullivan has previously talked up but he now suggests he will play a much-reduced schedule; that might omit all three Triple Crown events.
"I only want to play a few games to keep a bit of interest. Maybe three or four tournaments a year – low-key ones, where there is no media (duty)," he told The Telegraph.
"So I will miss the Masters, the World Championship and the UK (Championship). I don't even want to play in the World Championship – all the press and media they want you to (do), I'm not here for that.
"I've won it five times. It ain't worth the blood, sweat and tears to me now. That tournament? Probably not for me anymore."
'The Rocket' doesn't hide the fact his desire is still to play competitively but he says his relationship with snooker's governing body is akin to a broken marriage.
"It's like a broken marriage," he added. "[World Snooker] don't like me, I don't really like them. We are living under the same roof, just trying to be nice and tolerate each other.
"But if they want to overstep the mark and make my life too unhappy, I'm off. You are going to lose out because I am not going to come to your tournaments. I'm going to lose out because, really, I want to play." O'Sullivan is 4.50 to win the 2020 World Championship.
Leave a comment