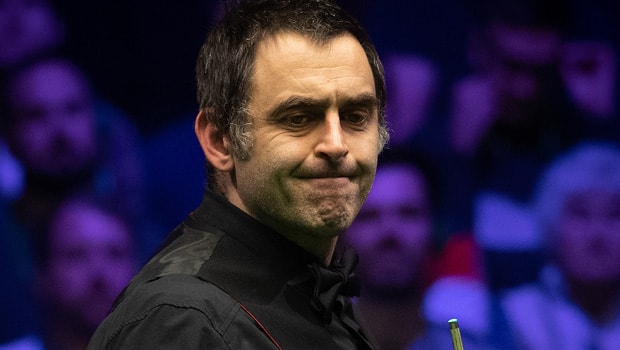 Ronnie O'Sullivan sailed through to the last-16 courtesy of a 4-3 win over Tian Pengfei. The Rocket was a little shaky right from the start and couldn't muster the kind of performance we have become used to from him. However, it was enough to get him over the line and into the fourth round of the Scottish Open.
The tight duel was held at the Marshall Arena in Milton Keynes Arena which has played host to most of the games at the tournament.
His facial mannerisms were a perfect reflection of how he must have been feeling. However, he maintained his calm and gathered the needed momentum to book a meeting with Robbie Williams. The latter booked a spot in the last-16 himself by taking out Lu Ning in a 4-3 win.
The Rocket had a scrappy opener but his opponent, Tian failed to take advantage of these playing gaffes by the two-time Scottish Champion. As expected, Ronnie punished him duly and came out tops in the first frame.
The second frame wasn't so different from the first with Ronnie making a handful of errors and Tian failing to take advantage. The Rocket took green, brown, blue and a pressure pink to secure the second frame.
Tian got off to the game on the back foot but quickly grew into the game, taking the third frame by the scruff of its neck and coming out victorious with a break of 40. He levelled matters in the fourth frame but would need three more frame wins to win the game.
O'Sullivan didn't cease to make errors but Tian was on hand to take advantage this time, taking the lead for the very first time in the fifth frame. At this point, he was within one frame of success and could have gotten the better of the legendary player. But Ronnie returned with a bang – an amazing break of 93 to force a decider.
O'Sullivan wrapped things up with a break of 78 in a keenly contested game, one he will be willing to put behind very quickly.
Leave a comment