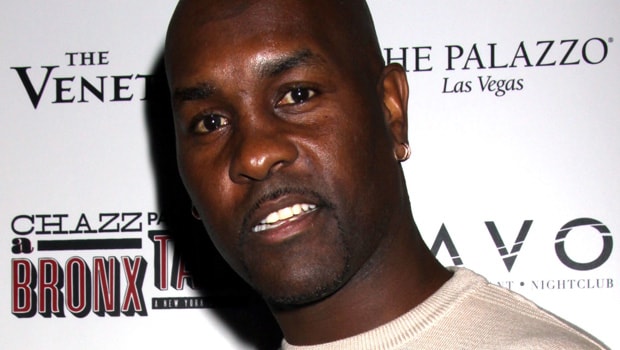 'The Last Dance' featured several raw, earnest reactions from Michael Jordan. Episode 8 may have had possibly the best look at MJ's competitiveness yet.
The episode focuses in the 1996 NBA Finals between the Chicago Bulls and the Seattle SuperSonics, detailing how they won two straight games after Defensive Player of the Year Gary Payton decided to guard Michael Jordan.
Payton said that his defense in Games 4 and 5 tired and "took a toll" on Jordan. "The Glove" told the filmmakers that his idea was to tire out MJ and that he wished he had guarded him sooner before the SuperSonics went down 3-0 in the series. Payton said that his physical defense got to Jordan.
In an effective move, the filmmakers showed Jordan watching Payton's comments. MJ gave a look of disbelief, then a hilarious, earnest laugh to dismiss what Payton stated. Jordan then said:
"The Glove. I had no problem with The Glove. I had no problem with Gary Payton."
The Bulls went on to win the 1996 NBA Finals in six games. Michael Jordan averaged 27.3 points, 5.3 rebounds and 4.2 assists in 42.0 minutes, shooting 41.5 percent from the field. MJ was named NBA Finals MVP.
Gary Payton recently shared a story about Michael Jordan in an article he wrote for The Players' Tribune. His SuperSonics were facing the Bulls in the 1990-91 preseason. The Pistons still had the Bulls' number and Payton said: "And so I'm coming in there, preseason, second pick in the draft. I don't care who the hell Michael Jordan is. I'd seen him when I was coming up. To me it was like, O.K., he's good… but he's not all that."
Payton explained that Jordan was on the bench most of the game since it was a preseason game, so B.J. Armstrong had him and Payton scored 19 points against him.
"And I'm a rookie, so of course I'm talking crazy. I'm talking sh*t to B.J. I'm running by the bench, saying sh*t to MJ. I'm staring guys down. I feel great," Payton explained.
A few weeks later, the SuperSonics played the Bulls for the first time in the regular season. The game was in Seattle.
"I've been working for it, waiting for it, I'm ready. And of course, everybody's talking about how it's the Bulls — how Michael's coming to town. I'm like, O.K. I gave them 19. I know I can get down on MJ, no problem," Payton added.
"So we go out there before the game, and everybody is shaking hands at the circle. MJ wouldn't shake my hand. He turns to B.J. and he says, "Leave the f*cking rookie to me," so everyone can hear it. Sh*t, O.K., I'm thinking. Well f*ck it then. Bring it on."
The game got going, Payton explained and he's checking MJ, and seeing Phil Jackson start calling plays for Jordan — four, five, six straight times and Jordan scored every time.
"Michael is on a different level than I knew there was. In a matter of minutes, I'm in foul trouble. K.C. benches me. I didn't really go back in the game much more after that. I remember I finished with no points — played about seven or eight minutes. MJ ended up going for 33," Payton added.
According to Payton that wasn't the end of it: "Near the end of the game, I'm sitting on the bench, and MJ comes over to our bench — comes right up to me while the game is still going on. Coach is standing right there. Everyone on the bench is staring at him.
Looks right at me. "That sh*t you talking in preseason?" The wild thing is, MJ isn't even mad or nothing. He's chewing his f*cking gum. "This is the real sh*t right here. Welcome to the NBA, little fella.""
The Bulls won their first NBA Championship that season, and then five more before Jordan left for good.
Leave a comment