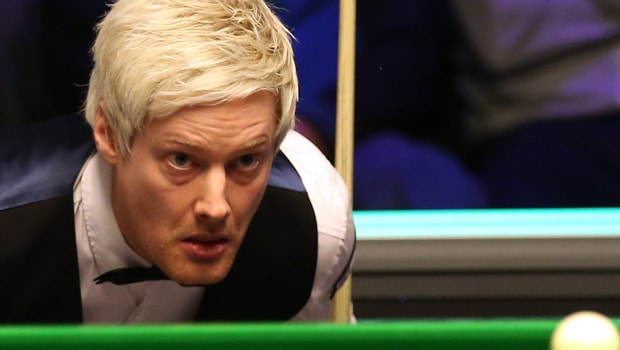 Neil Robertson has continued his lighting start to the 2020 calendar year with another trophy, this time it's the World Grand Prix.
After only two weeks when came out tops in the European Masters, the Australian thumped Graeme Dott to the World Grand Prix. For many, he was the favorite to win. The spectacular finisher went into this game on that premise and didn't disappoint as the results reflect.
The 2020 European Masters winner started the game on the front foot, dominating the first frame and winning it before Dott claimed the next with a slim margin. The second frame was keenly contested with both sides showing what stuff they are made of. However, all Dott needed was a 69-67.
It was at this point Robertson mustered his 'inner chi' to play like the favorite that he was. The result was a four frame win on the trot. In fact, he recorded two centuries along the way to go 5-2 ahead of his Scot opponent.
But the resilient Dott wouldn't give in then. Dott picked up the next two frames to reduce the margin to just one frame.
Neil Robertson continued to pull ahead while a determined Dott continued to battle hard to level matters and force a decider. However, Robertson seemed too strong an opponent for Dott. The latter was simply no match for the 2020 European Masters winner who went on to record an extraordinary five century and six half-century breaks in total.
But taking nothing away from Dott, he was a thorn in the Aussie's flesh, rallying with three consecutive frame wins when Robertson was only one frame win away from the finish line. But that late rally did nothing more than frighten the Aussie. The 37-year-old won the final frame and was rightfully declared winner. Talk about pressure pots. That was one! From 9-5 down, Dott was able to trim the margin to 9-8 before Robertson killed the next frame.
What an incredible final it was! A tense, nerve-wracking bout between two professionals who were extremely thirsty for the trophy. At the end, it was the better player on the night who won.
Leave a comment