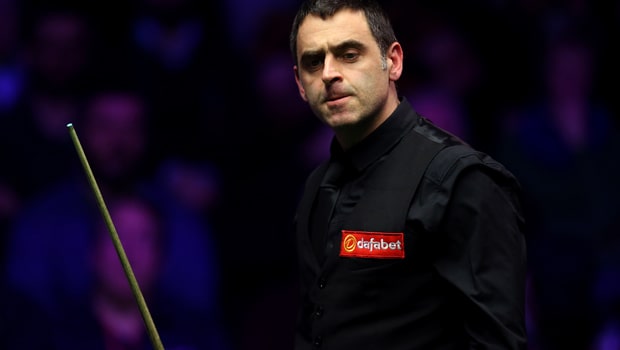 Reigning world champion Mark Williams says Ronnie O'Sullivan is the man to beat at this week's Tour Championship in Llandudno.
O'Sullivan made the headlines again when he became the first player to compile 1,000 professional century breaks in tournament play earlier this month.
He won the Players Championship in Preston but skipped last week's Gibraltar Open, which was won by Stuart Bingham.
O'Sullivan – the 2.40 tournament favourite – will take on the 2015 world champion in his quarter-final over the best of 17 frames, while Williams will meet 2019 Dafabet masters champion Judd Trump on Tuesday.
The Welshman, who can be backed at 17.00 to prevail on home soil, might have the crowd on his side this week but he knows O'Sullivan will be the man to beat if he turns up with his A game.
"He's always the one to beat when his head is on," said Williams. "When he was in Cardiff [in the Welsh Open in February] he didn't really look that interested to be honest in playing, but when he turns up and he is interested he is almost unbeatable," he added.
Williams says this week's event is a "really good warm-up" in his bid to defend his world title at The Crucible Theatre in Sheffield next month.
"It is a really good warm-up for the World Championships," said Williams. The opening match will be played over two days, mirroring the World Championship format, which Williams thinks suits the game's top players.
"In the first round I've got Judd Trump – it just goes to show how tough it is and it's best of 17 frames, which everyone would prefer and you'll be a good man to pick a winner to be honest," he added.
The tournament features the top eight players in the world this season with a prize of £150,000 on offer for the winner.
Leave a comment