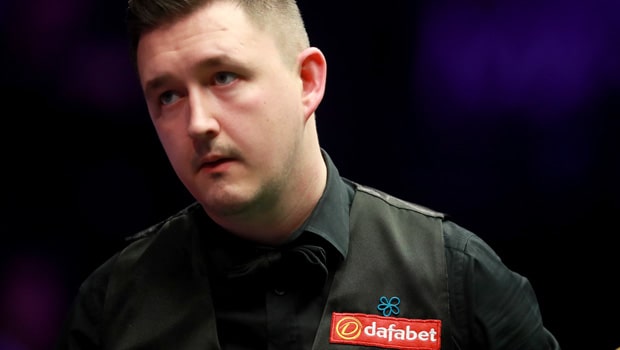 Kyren Wilson came out tops in what seemed to be a grueling encounter between himself and Gary Wilson. The latter himself sneaked his way into the Masters at the 11th hour after it was confirmed that Jack Lisowski had come down with COVID-19. Lisowski immediately started isolating and so couldn't remain in the competition, freeing up the way for the next in line, Gary Wilson.
Gary will however have to take the exit door now after Kyren thumped him to a 6-2 win to progress to the quarter finals of the Masters. Both Wilsons' kicked off the game in impressive fashion, both standing toe to toe against each other in an almost exact replica of their 6-5 game at the 2014 UK Championship.
The first four frames were evenly spread between them, with each man showing his thirst for a pass to the last-8 of the Masters. However, Kyren soon switched up things a little bit and took the game by the scruff of its neck. Consequently, he snatched four frame wins on the trot to secure a last-8 eight meeting with either of David Gilbert or Joe Perry.
Although both players matched each other in the opening parts of the game, it was Kyren who was the most exciting of the pair. Indeed, he produced a long red that Foulds was quick to call the shot of the championship.
Neal Foulds said: "It could win shot of the championship with the first ball he potted". Foulds continued his praise for the shot by saying: "It went in so clean. He really hit it well."
As it should be, Gary Wilson was unfazed by that amazing shot or the first frame's loss and showed himself worthy of a place in the Masters by snapping up the second. The third frame was a scrappy one, but it was Gary Wilson who showed the greater power to come out tops.
Kyren hit back in style – the first century of the night. That was enough to dampen Gary's tempo or so it meant. He showed frailty in the fifth and Wilson took up the chance to take a 3-2 lead. Kyren soldiered on from then till he made it a 6-2 convincing win.
Leave a comment