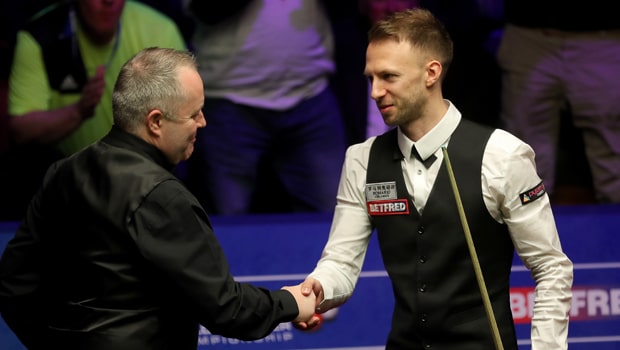 Judd Trump's maiden World Championship victory has lifted him up to number two in the official new rankings.
The Bristolian potter was sensational in the final against John Higgins as he clinched the big prize with almost a full session to spare. An 18-9 win was the eventual scoreline in a world final littered with quality – one that will arguably go down as the greatest of all time in terms of the standard.
Both Trump and Higgins had shots at getting a potential maximum break during the final while 'The Ace in the Pack' also had plenty of opportunities to showcase his own brand of "Naughty Snooker" with so many frames bring won on just one clear-up.
The £500,000 prize meant that Trump became the first player to earn more than £1 million prize money in a single season, though with the official rankings based on a two-year cycle, he is behind Ronne O'Sullivan, who still tops the list despite his shock first-round exit to amateur James Cahill.
Mark Williams and Neil Robertson come in at three and four respectively, while Higgins is at number five after winning the £200,000 runner-up prize.
Mark Selby has taken a tumble with the Jester from Leicester dropping to number six, despite leading the way for 49 months until O'Sullivan took over in March. Of the player who impressed at the Crucible this year, semi-finalist David Gilbert jumped from 27 to 12, while Gary Wilson, another surprise name in the last four, went from 40 to 20.
Trump has had a wonderful season winning the Dafabet Masters in January as well as the World Championship and is available at 4.50 to win all three Triple Crown events within 12 months at the UK Championship in December, while 'The Rocket' is favourite at 4.20.
However, Trump is the favourite to win next year's World Championship at 4.50, with O'Sullivan at 5.00, and Neil Robertson at 7.00.
Leave a comment