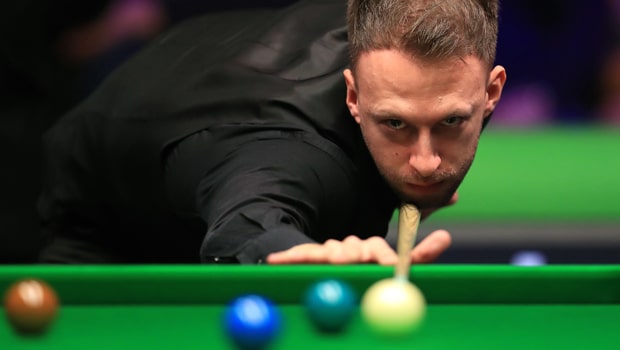 Judd Trump is targeting a second Home Nations win this week to set himself up for a stress-free second half of the season.
The world number five is into the last eight at the Scottish Open in Glasgow after he defeated Ian Burns 4-1 on Thursday evening.
Trump will play Stuart Carrington on Friday in the quarter-finals and, having also seen off Zhang Jiankang during a long Thursday, he's relieved to be deep into another tournament.
"I was just glad to get through that one, it was quite tough for both of us going on quite late. Down to the last eight, it feels like a proper event now," said Trump.
Trump overcame Ronnie O'Sullivan 9-7 last month to win the Northern Ireland Open in Belfast. He feels there is a consistency about his play this season that ensures opponents must play well to better him.
"Even though I lost in the UK Championship, it wasn't me playing particularly bad, I just missed the odd shot here and there," he added.
"It's nice to know that I'm not chucking games away, I'm in there fighting and people are having to play some nice stuff to beat me. That's the main difference this season so far."
Lifting the 10th ranking title of his career would be the perfect pre-Christmas gift for Trump.
"It'd be amazing to get two titles before Christmas, then you can relax knowing you're in the all the major events, top-16… just relax for the second half of the season, rather than have to worry about getting more titles," he said.
Trump is favourite at 2.40 to win the Scottish Open, with beaten UK Championship finalist Mark Allen 3.40 to triumph in Glasgow, while Shaun Murphy is 6.00.
Leave a comment