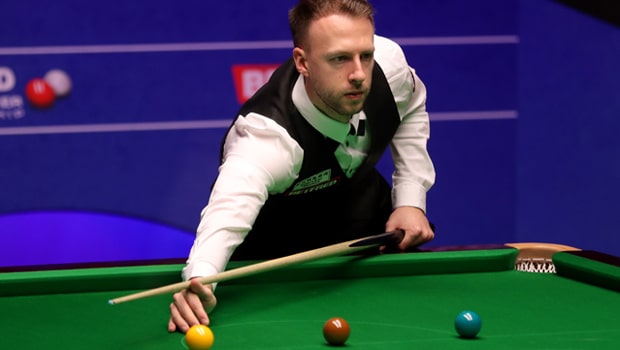 Being world champion and world number one will not bring added pressure this season according to Judd Trump.
The 'Ace In The Pack' capped a wonderful season last time by defeating John Higgins in the Crucible in a high-quality affair to become champion of the world for the first time. Trump followed that up by taking home the title in his first event of this season at the International Championship in China and has now usurped Ronnie O'Sullivan as number one player in the rankings.
Despite his new-found status, the Bristol potter doesn't envisage his attitude will change, nor does he feels extra pressure on his shoulders. "I don't really take any notice of that sort of thing when I am out there in the arena. I could be ranked 100th in the world and it wouldn't change my approach," he said.
"You just have to go into every game hoping for the best. "It is a different sense of achievement as you walk out into the arena before a game. There is a bit of pride there." Next up for Trump is the Shanghai Masters, snooker's richest invitation-only event.
He has been runner-up in three Shanghai finals, including agonising 10-9 losses to John Higgins in 2012 and Kyren Wilson in 2015, and is desperate to win the event. "My results in Shanghai normally see me either lose in the first match or get to the final and lose," he added.
"Even though I haven't won there yet, it is a tournament that I like very much. Hopefully one day I can get that win there. I actually hadn't won in China for a long time before my recent title in Daqing.
"At the start of my career nearly all of my wins were in China and now it is the opposite. I just hope that I can carry that confidence from Daqing over to Shanghai." Trump is favourite at 4.00 to be world champion again in 2020.
Leave a comment