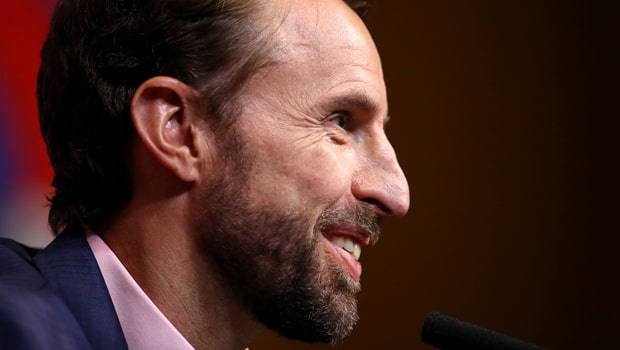 Gareth Southgate wants every player in his England squad to consistently earn their place in the Three Lions set-up.
The England manager says younger players need to prove they merit selection before they get it, whilst even established members of the squad should not 'assume' they'll stay in on past glories. Aaron Wan-Bissaka (21), James Maddison (22), Mason Mount (20) and Tyrone Mings (26) are the four new caps in the England squad for the upcoming Euro 2020 qualifiers against Bulgaria and Kosovo.
Liverpool's Trent Alexander-Arnold (20) is also in the mix but there was no place for Manchester City's Kyle Walker (29). Wan-Bissaka, Mount and Maddison were all part of the side who struggled at the European U21 Championship this summer and Southgate cautioned young players against thinking there is a natural line of progress.
He said: "You know, I've felt some of the young ones in the summer were kind of: 'Well, we're done with the under-21s now and the next step is the seniors, because that's what happened last time.'
"That's not what happens. They've got to play well and it's going to be harder to get it, because you can see the players we've had to leave out, between fitness, who've got a lot of caps between them, high-level players." In order for England to keep moving forward, Southgate is adamant that no player in his squad should feel secure enough to relax.
"That challenge is there for all of them. And whether they are younger or older don't assume anything, because I think everyone has to keep performing if we're to challenge the best teams and that's how we are going to develop," he added.
Leave a comment