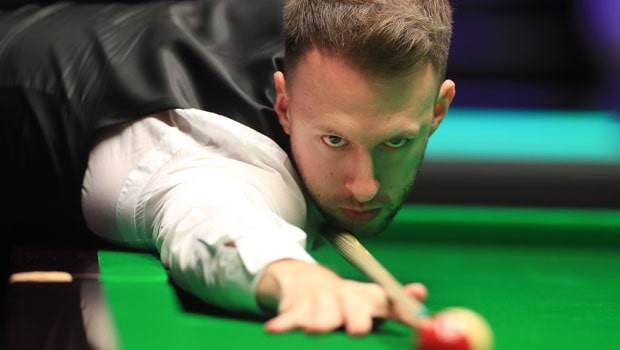 World number one, Judd Trump took centre stage at the Milton Keynes Arena on Thursday, and understandably so. Even though Juddernaut has been miles ahead of all others for some time now, he only managed to scrape past Joe Perry. The world champion who is playing in his first event since missing out on the Masters on account of testing positive to COVID-19 said a lot about how he missed playing in Berlin.
Traditionally, the German Masters is played in Berlin. However, the coronavirus pandemic and ensuing lockdown restrictions has forced a switch to the Milton Keynes arena in Buckinghamshire instead.
The German Masters defending champion was made to work hard to grind out a 5-3 win over Joe Perry after making light work of Mark Davis in the opening round of the tournament. Trump wasn't clinical in the final third and his safety wasn't exactly the typical Trump-game we were used to seeing. All of this gave Perry a fair chance to dislodge him and progress into the last-8.
But Trump summoned his inner chi, holding the game by the scruff of its neck and winning a pivotal sixth frame to close the gap when he could have easily gone 4-2 behind. This was enough to stamp his foot and cement his place in the game.
Juddernaut could have easily taken the first frame but he missed a pink and allowed his opponent to claim the win with a break of 65.
Trump levelled matters shortly after with a break of 74. However, it was not a convincing win. Perry took the third frame by storm, opening a handy lead of 41. Trump tried to get back into the frame but Perry wrapped up the win beautifully well. Trump was simply not at his sharpest, but he succeeded at levelling matters, leaving the scoreline at 2-2.
Perry edged ahead past his opponent yet again and had a chance to establish a two-frame lead. However, he squandered the chance, giving world number one, Judd Trump a lifeline back into the game.
From then on, Trump wielded his big stick, shoving aside his opponent before closing the game out in the eight frame. 5-3 it ended in favour of the 2020 German Masters winner.
Leave a comment