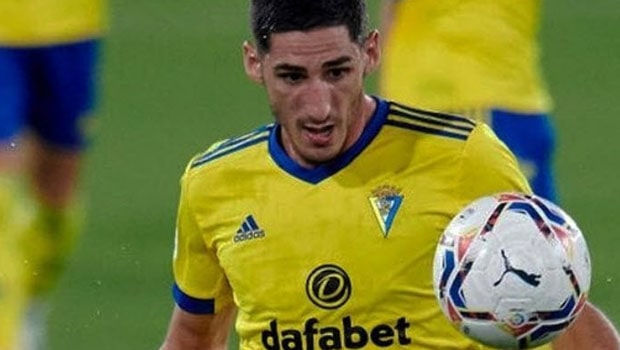 Cadiz CF is in a race against the clock to free itself from several players who do not count in Alvaro Cervera's plans.
The list reaches about 11 players to whom the club must find a destination before the winter transfer market ends.
Luckily for the club, some players could leave before January 31.
Yann Bodiger
The French midfielder ends his contract with Cadiz in 5 months, so his situation to leave the club is easier.
He actually already had an agreement with Zaragoza, but he backed down.
According to media close to the club, Bodiger has several offers from clubs in Spain and other leagues, such as the most recent one made by CSK of Sofia.
Cadiz would be pressuring Bodiger to make a decision soon, as they desperately need to free up a spot to register newcomer Ivan Saponjic as Cadiz player formally.
Alvaro Giménez
Giménez will likely play the rest of the season in LaLiga SmartBank, since several teams in this division want to take over his services.
The leader of Segunda Division A, Espanyol, needs to find a good quality striker before Victor Campuzano's departure. Sporting has already reached an agreement with Campuzano and is only waiting for Espanyol to find a replacement to finalize the player's transfer.
Almería is another club that is interested in Giménez.
The problem with the transfer of Giménez is that he has a contract of 2,500,000 with Cadiz until June 30, 2023. Therefore, it is unlikely that the club can transfer or loan him with a purchase obligation.
Leave a comment