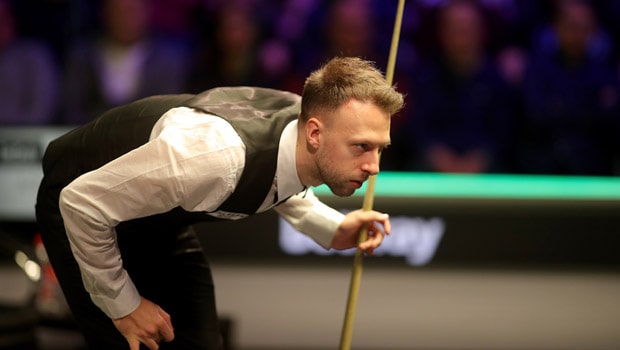 The umpire has given his verdict, and the new snooker season has gotten underway. But a vital element is missing, innit? The fanfare and buzz that used to accompany opening day celebrations have been snuffed out by the coronavirus pandemic. Sadly, it doesn't look like the snooker world will recover from this anytime soon.
However, this wasn't enough to deter Judd Trump from doing what he is known best for, gliding past players like a Ferrari driver evading a speed ticket. Trump began his campaign in grand style, recording a 3-1 win over Fan Zhengyi before capping it with a 3-0 win over Lilley to emerge group one champion. It must, however, be said that though Juddernaut was able to grind out the positive results his fans have become accustomed to seeing, this wasn't exactly vintage Trump. The class and wow factor with which he played last season when he came out tops in six ranking events was definitely lacking.
Speaking of the other games in Group one, Zhengyi quickly recovered from a Trump loss to force a draw with David Lilley. Before then, the latter had already edged out Alan Mcmanus by a 3-1 scoreline.
Zhengyi got well rewarded for all his troubles and a second-place finish, pocketing £2000 in the process, while Lilley earned himself £1000 for a third-place finish. Sitting at the bottom of the pile was Mcmanus, who left empty-handed.
On the other table was Welshman Ryan Day, who recorded the second-best maximum of his career. Day recorded a 147 break, which helped him beat Englishman, Paul Davison, recording a 3-0 win the process. This was more than enough to top the group and help him secure a place in stage two.
What a day it was for Day. His play exuded class and elegance, and to cap it off, he got the second maximum of his career, with the first coming in 2014 at the Haining Open. Fellow countrymen Matthew Stevens, Jamie Jones, and Mark Williams have also at one time or the other matched this feat.
However, he and Williams have put themselves in a separate class as the only Welshmen ever to have recorded maximums twice.
Leave a comment