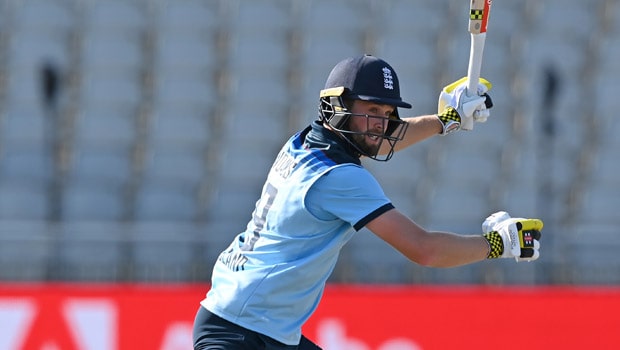 It's now 1-1 in the ongoing ODI series between England and Australia. The tourists had won the first game, and the host came back into it astonishingly in the second one-day international at Old Trafford.
The world champions won the game with 24 runs after chasing 232 runs.
It was looking rosy for the tourists as they were cruising at 144-2. But Chris Woakes and Jofra Archer raised the bar by taking four wickets for three runs in just 21 balls.
Australia's batting order collapsed, losing their final eight wickets for 63 runs, and they were bowled out for 207.
Leg-spinner Adam Zampa took 3-36 while before Adil Rashid, and Tom Curran pushed the world champions to 231-9.
Captain Eoin Morgan had earlier called on his side to learn how to "win ugly." He will be lighted with this one as England dragged themselves back into the game.
Jofra Archer disrupted the opening batsmen first up. The all-rounder later returned to the attack with Woakes, triggering a collapse.
England should their mettle by causing an unbelievable collapse of Australia. The tourists gifted the host's wickets with poor shots that lacked foot movement.
Having secured a draw now, it means England can still maintain their five-year unbeaten run in home one-day series.
Australia already had a 107-run partnership between Marnus Labuschagne and Aaron Finch, and the game looked over. But when Archer and Woakes returned to the attack, the table turned as the duo stifled the run rate.
Woakes send out Labuschagne by trapping him LBW, while Mitchell Marsh chopped Archer onto his stumps six balls later.
Woakes further bowled captain Finch, who had led the way with 73 out in the next over.
As England up the intensity, it paid off as Glenn Maxwell got bowled after playing a wild slog.
Pace bowler, Sam Curran, was next to take the wicket of Pat Cummins and Mitchell Starc in a match that was going the way of Australia initially.
Australia was able to garner just 67 runs from the final six overs, and they left the pitch disappointed.
Leave a comment