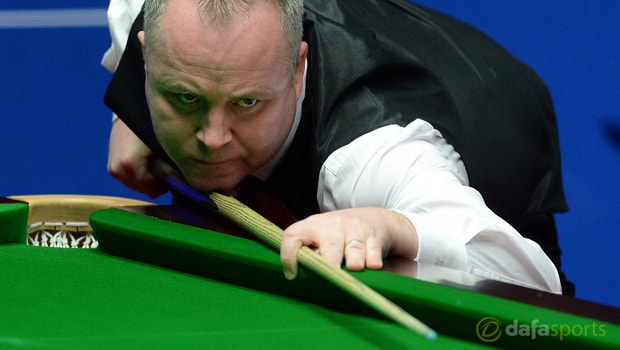 John Higgins believes maintaining focus will be the key to his chances of success at the Indian Open.
The Scot beat Zhao Xintong 4-3 in the opening round in Visakhapatnam, a performance that gained him some degree of revenge after he was previously defeated 5-1 by the Chinese teenager in qualifying for last year's German Masters.
Following a speedy opening four frames, matters became increasingly tense before Higgins recorded a break of 82 in the decider to claim the victory.
He will now face Martin O'Donnell on Thursday in a match he is 1.20 to win, with the Englishman 4.50.
Higgins' previous two Indian Open appearances saw him fall in the third round in both New Dehli and Hyrdrabad and he will be hoping to go much further this time around in Andhra Pradesh.
The 42-year-old knows he still has work to do though and is taking nothing for granted.
Having been on the circuit for two decades, the Wizard of Wishaw admits that just because he has beaten Zhao, it is by no means that he certain he will succeed at the Hotel Novotel Varun Beach.
Higgins said: "He's such a great talent, very fluent and he is one of the players you enjoy watching.
When he beat me 5-1 last year he did it in about 55 minutes and was devastating. It looked like he might be doing it again.
"I've been in the game long enough to know that if people think the draw is opening up it isn't really.
You need to go out and prepare well and if you do that you have every chance, but if you don't you will be on the next plane."

Leave a comment