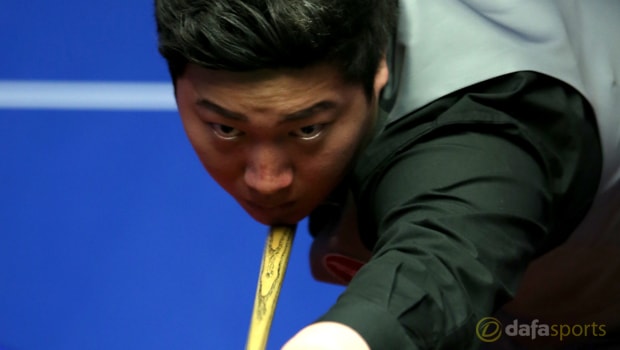 John Higgins believes Yan Bingtao is a future world champion in the making after the Chinese teenager won their quarter-final clash at the International Championship 6-2.
Bingtao has enjoyed an impressive tournament in Daqing, as he hammered five-time world champion Ronnie O'Sullivan 6-1 in round one, before seeing off Scottish ace Higgins in the last eight on Thursday.
Higgins has certainly been impressed by the 17-year-old's performances at Baihu Media Broadcasting Centre and he believes the youngster has the potential to not only win this week's tournament, but also go on to be a world champion in the future.
"He totally outplays me, and he plays fantastically. He is superb. He is clever when he is in trouble, he's got everything."
Higgins said. "He will be a future world champion, no problem."
Bingtao's victory over Higgins means he has made it through to the semi-finals of a ranking event for the first time in his career and he will now take on Northern Ireland's Mark Allen for a place in Sunday's final.
The world number 53's previous best performance in a rankings event came when he reached the quarter-finals of last year's German Masters, while he also won his only previous meeting with Allen, prevailing 4-3 at the 2016 English Open.
Bingtao and Allen look set to become familiar foes over the coming weeks, as they are also scheduled to meet in the first round of the Shanghai Masters later this month.
Leave a comment