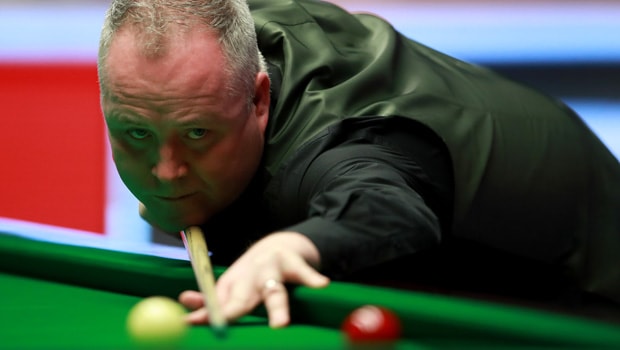 John Higgins dashed through the second qualifying round of fixtures to secure a place in the venue stages of the competition.
The Scot completed a 5-0 white wash over his opponent to glide through to the last-32. Ashley Hugill came to a gun battle with a pen knife and got himself battered afterwards.
Milton Keynes was starlit and it was Higgins who stole the show on that fateful Saturday. The former world champion put in two breaks of 70 and 69 to coast to that comfortable score line.
The four time world champion is the second highest rated player in the year's edition of the German Masters, second only to world number one, Judd Trump.
Some other members of the world top 16, Jack Lisowski and Stuart Bingham also made it through to the next stage of the popular ranking event.
The highly rated players who  in their own rights are also favorites to win this competition also showed a glimpse of what they are made of, each completing a 5-2 over their opponents, Ricky Walden and Brandon Sargeant respectively.
Meanwhile, Mark Allen fell by the sword, joining a list of high profile casualties. The world number five suffered an unexpected upset in his game against Chinese rookie Pang Junxu.
Allen failed to reproduce the kind of game that has kept him at the top for years and his 20-year-old opponent capitalized on that, feeding him to the dogs with breaks of 121, 72 and 52.
Pang and his countrymen seem to be in the habit of winning this season. The camps of Zhou Yuelong and Yuan Sijun also went bonkers as both Chinese men shoved aside Peter Devlin and Jimmy Robertson respectively to progress to the next round of the competition.
2016 runner-up also continued a magnificent run by beating Andrew Robertson while elsewhere two-time ranking event winner Ryan Day thumped Paul Davison to a place in the last-32.
Fergal O'Brien who completed a surprise 5-1 win over Mark Selby continued his impeccable form, knocking out Simon Lichtenberg and ending Germany's hopes of having any German remaining in the competition.
Elsewhere, John O'Connor and Stuart Carrington ended Anthony McGill and Michael Holt's hopes of progressing to the next round of the competition.
Leave a comment