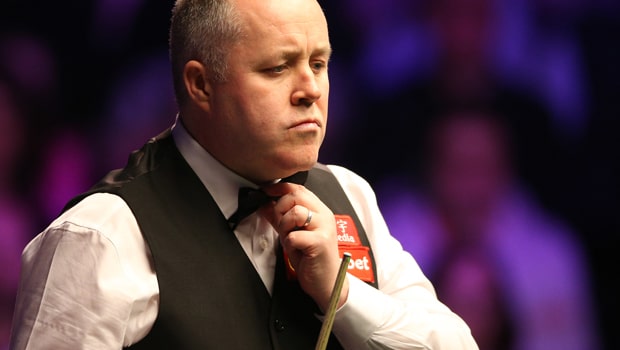 John Higgins admits that getting an overdue win over world number one Mark Selby at the Players Championship has further boosted his growing confidence.
The veteran Scot has struggled at times this season but his recent results have suggested a change in fortune is looming. Higgins enjoyed runs to the quarter-finals of the Welsh Open last month and the semi-finals of last week's Indian Open.
He now faces a Players Championship quarter-final with long-time rival Ronnie O'Sullivan on Friday having overcome Selby 6-4.
Higgins went 3-1 up with breaks of 68 and 58 against the Leicester potter, though Selby typically rallied with breaks of 67, 76 and 121 to forge in front 4-3.
That might have jolted Higgins' confidence earlier in the campaign, but he wasn't for downing tools and he took the final three frames without Selby scoring a single point to gain the win.
"I'm delighted because I haven't beaten Mark for a couple of years and I have lost some big games against him," said 43-year-old Higgins.
"At 3-1 in front I was bracing myself to go close with him because you always know he's going to come back at you. At 4-3 I was still trying to stay positive.
In India last week I felt I was starting to hit the ball a bit better so that gave me confidence."
Higgins reached the World Championship final last season, losing a thriller against fellow veteran Mark Williams in Sheffield.
He hasn't matched that form so far this season but a 'drastic change' in his practice is regime is aimed at getting the best results from the twilight of his career, he says.
"I have made a drastic change to my practice situation, I'm playing at a unit in Glasgow now with Stephen Maguire and Anthony McGill," said Higgins.
"Hopefully that will give me impetus for the rest of my career. Before that I was getting really down in the dumps in the house and not practising.
You need to put the work in to do well in this game. Hopefully I can give myself a chance now looking ahead to Sheffield."
Higgins is 3.00 to beat O'Sullivan on Friday afternoon, with The Rocket priced at 5.25 for a 6-3 victory.
Leave a comment