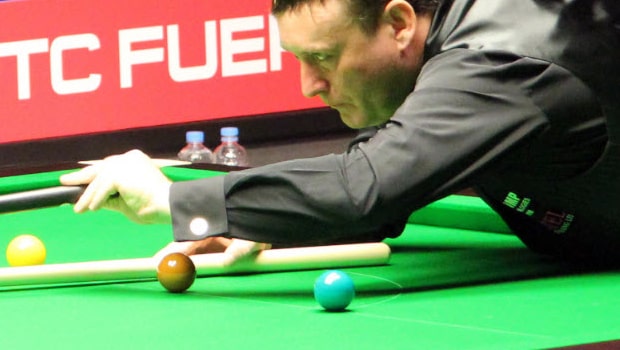 Jimmy White has continued his fairy tale run to the World Championship. In the prior game, which came against Ivan Kakovskiy, the 58-year-old showed that he has not lost his skills. However, many thought the 21-year-old was just not a good test.
Perhaps, this suggestion was right. White struggled against Michael Georgiou and could have had himself kicked out pretty early if he failed to put his head back into the game. Michael started on the front foot, racing to a 3-1 lead after the first four frames.
Once again, White was behind this time against a more experienced player. Only a few sportsmen at his age would still have that comeback mentality. The six-time World Championship finalist used all the arrows in his quiver, marshalling each of these gameplays to lead help himself scaled past this stage and onto the third qualifying round.
Michael having taken a comfortable two-frame lead, was in prime position to come out tops. However, the struggling White, who was only grasping for straws after the first four frames, turned the game on its head.
White, the oldest player on the professional for an invitational card, took the game by the scruff of its neck, overturned the deficit and won the game by a comfortable 6-4 scoreline.
He is now poised to take on Robert Milkins in the penultimate round of qualifying. Many will consider him the underdog going into the game, but he will like to take his chances and perform better. His best contribution of the day was 54 in the fifth frame, a far cry from what the likes of Milkins are capable of pulling off in a day.
The Whirlwind, as he is fondly called, isn't too far away from his first call at the Crucible Theatre in a long time. The last time he was here for the first round of the sport's biggest tournament was as far back as 2006 in what was his 40th appearance at the World Championship.
What a hard loss to swallow for Georgiou as the Shoot out winner did too well to lose having posted breaks of 70, 53, and 121.
Leave a comment