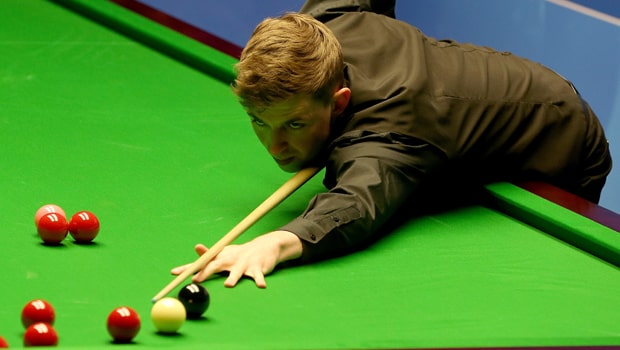 23-year old Englishman-James Cahill can prove to be a shocker when he meets world champion Judd Trump in the first round of the Northern Ireland Open, coach Chris Henry opined.
Seven months ago the "The Giant Killer" from Blackpool produced one of the greatest upsets in the history of the game at the World Championship when he won Ronnie O'Sullivan. Tuesday fixtures see Cahill take on the defending Champion Judd Trump.
Coach Henry thinks Cahill should have the same mindset as he did when he played against Ronnie, with nothing to lose.
As an amateur, Cahill became the first player ever among his peers to reach the main stage of the 2019 World Championship, setting the record to become the first amateur player to qualify for the event. At the event, he defeated five-time world champion Ronnie O'Sullivan in their first-round match 10-8, before he lost to Stephen Maguire in round two 13-12.
Since he regained his professional status in June 2019, Cahill has only won just one match this season, but Coach Henry thinks if he could upset Trump in Belfast on Tuesday, that can see him regaining form.
"The kind of opportunity now with World Number Trump is one that could kick-start him again," Henry said.
Henry specializes in assisting players with the mental aspect of the game, having worked with seven-time world champion Stephen Hendry and others. He says Cahill must believe he can triumph, the same way he prevailed against O'Sullivan.
"It was during the Heat at the Crucible he found himself, and he successfully dealt with it," Henry added. Cahill not only possesses the skill necessary to achieve such a great feat, but he also can control his emotion in that kind of situation.
The face-off between Trump and Cahill will take place on Tuesday at 13:00 GMT.
O'Sullivan's will also play against Oliver Lines, in the evening session on Tuesday.
The "Pistol" will be in action on Tuesday during the afternoon session.
Judd Trump is backed at 1.11 to defeat James Cahill, while Cahill is set at 6.26.
Leave a comment