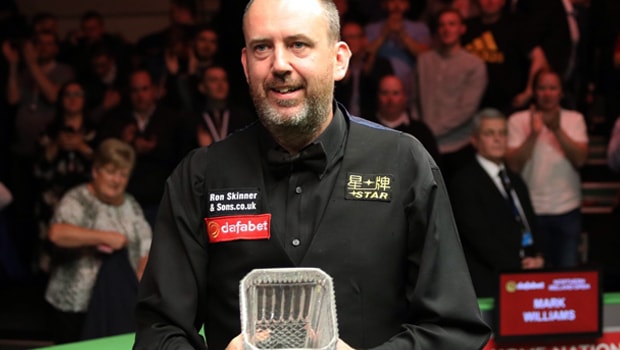 Mark Williams has revealed his delight after ending a six-year wait to claim a ranking title following his victory at the Northern Ireland Open on Sunday.
The world number 16 last won a ranking title in 2011 when he lifted the German Masters trophy but he showed incredible character and resilience to end that drought over the weekend.
Williams, who is priced at 29.00 to win the UK Championship 2017, trailed 6-3 against Chinese teenager Yan Bingtao, who was bidding to become the youngest winner of a ranking event, but he battled back to see out the clash 9-8 in Belfast.
The Welshman now boasts 19 ranking titles to his name and he insists that he felt comfortable in closing stages, despite being under so much pressure.
Williams said: "I felt really comfortable to be honest…I wasn't nervous, didn't shake or anything, just felt really relaxed because I knew I was playing well.
"It means a lot. I've been stuck on 18 ranking tournaments for a long time and to finally get off that and get the 19 was unbelievable.
"I've been trying and playing well all season, I knew I was playing well enough to compete at the minute."
The two-time world champion recently brought in specialist coaches Steve Feeney and Lee Walker and he believes they have massively helped to improve his game.
He added: "A lot of things have changed: Lee Walker has got me in with him and Steve Feeney, sighting the ball is totally different to what I'm used to and that's mainly the reason I'm playing a lot better."
Leave a comment