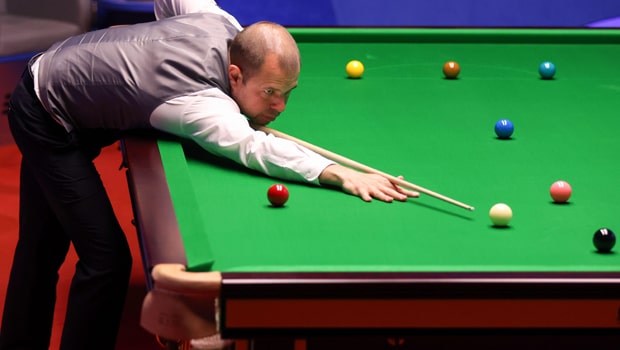 Barry 'The Hawk' Hawkins advanced in the Championship League Snooker with a perfect start to the 2021/2022 campaign.
World finalist Barry Hawkins was unbeaten in all his group games in the Championship League in Leicester. He finished top of Group 28 on seven points, after seeing off his two opponents and drawing with one. The 2013 world championship runner-up was in fine form despite the sweltering heat at Morningside Arena in Leicester. The 42-year-old secured a 3-0 win over Kuldesh Johal and convincingly defeated Zak Surety 3-0, which gave him six points from Group 28.
In his closing game, Hawkins played out a 2-2 draw with Ben Woollaston, which saw the world number 13 progress to the last 32 of the season's first ranking event as the winner of Group 28.
Barry Hawkins is joined in the last 32 by Stuart Carrington who also emerged as an undefeated winner of Group Two after a 2-2 draw with Welsh Open champion Jordan Brown in his last match at the city's Morningside Arena.
Stuart Carrington and Jordan Brown played out a grueling game in their third round-robin clash. Welsh Open champion Jordan Brown won the opening frame, however, Stuart Carrington, who had already defeated Duane Jones and Michael Judge, came back to win the next two frames and advance to the next stage.
Furthermore, Stuart Carrington's 137 break against Ireland's Michael Judge is the highest break of the competition so far.
Hawkins and Carrington will both return to action in a few weeks after the remaining Stage One snooker group games are completed.
In the group games played yesterday, Chinese player, Bai Langning won his group with seven points. The 19-year-old beat Ben Fortey, and David Grace 3-0 respectively. He then played a 1-1 draw with Farakh Ajaib to advance to the next stage.
Leave a comment