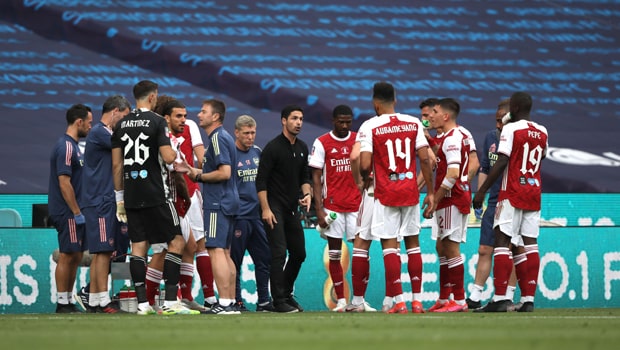 Premier League side Arsenal, Serie A Champions Inter Milan have both pulled out of some of their pre-season plans because of the COVID-19 pandemic.
The Gunners were supposed to participate in the Florida Cup on Sunday alongside the Italian Serie A Champions but after a statement released on the club's website on Wednesday, it's evident both teams will be missing in action.
The Gunners had initially released in a statement that a part of its traveling team had tested positive for COVID-19.
"FC Internazionale Milano announces that they will not be traveling to the USA for the Florida Cup due to the current risks involved in international travel as a result of the spread of the pandemic, risks that have already caused Arsenal F.C. to withdraw from participation," the Nerazzurri said in a statement.
Meanwhile, Arsenal and Inter Milan were supposed to face Premier League side Everton and Colombian side Millonarios.
However, the remaining two sides will face each other instead of on Sunday at the Camping World Stadium, Orlando.
Arsenal who began their pre-season campaign with a 2-1 friendly defeat at Hibernian on 13 July, earlier revealed that some of their personnel had tested positive for COVID-19 but didn't state specifically their numbers or if they were players or not.
However, they stated that those who tested positive were not showing symptoms but are in isolation.
Meanwhile, Arsenal midfielder Emile Smith Rowe was handed a new contract on Wednesday and was assigned a new number.
The 20-year-old midfielder who has attracted bids from Aston Villa twice the summer, signed a long-term contract on Thursday and was assigned a number 10 shirt previously worn by Mesut Ozil and Dennis Bergkamp.
Smith-Rowe scored two goals and provided four assists in 20 Premier League games he featured in last season for the Gunners.
Leave a comment