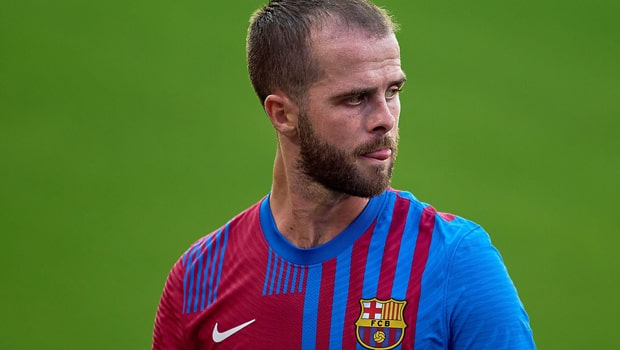 It is no longer news that Juventus manager Massimiliano Allegri wants Miralem Pjanic back in the team; the Bosnian midfielder has dropped what appeared to be a hint via social media.
This could suggest that he's waiting for a return to the Allianz Stadium after moving to Barcelona in a swap deal.
The caption used by Pjanic on his social media page is like that of another Juve target, Manuel Locatelli. They both reacted 'Calma' to the speculation.
Although Barcelona will sanction a move that will help them reduced their salaries, the Bianconeri won't be able to do a deal as they are short on funds due to the effects of the COVID-19 pandemic. This has also affected other top clubs as transfer activity has been very slow to get going.
It is believed that Juve will be looking for purely loans deals with options to buy. It was even reported that the Binaconerri might propose a  two-year loan deal for Locatelli. The Sassuolo had a successful tournament with new European champions Italy, scoring two goals.
Last week, he had posted an Instagram picture of himself walking through a garden and captioned it 'Calma,' which means 'calm,' which can be used when trying to tell someone to relax and avoid rushing a situation before it is ready.
Pjanic, after a year of departure, has been heavily linked with a return to Juve on loan. He posted a photograph of himself looking at a phone with the same caption that reads 'Calma.'
Meanwhile, Barcelona will not stop Pjanic from rejoining the club. According to the club's director Mateu Alemany, it would be good for him to find a team where he can play more regularly.
Juventus will need to rebuild to win the Scudetto again after securing the Champions League spot on the last day of the season.
Leave a comment