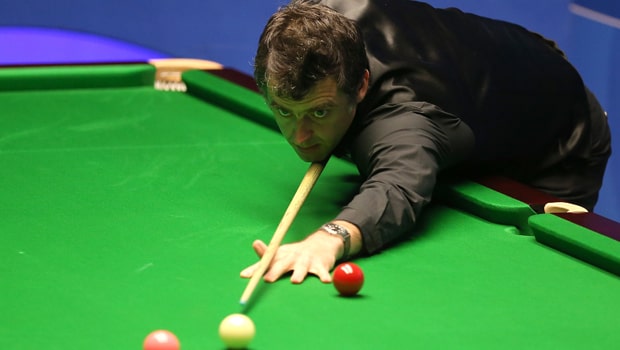 The 2019 Shanghai Masters began this week, as all the best snooker players in the world will jostle to win the trophy in Asia. Here is a brief guide to the 2019 Shanghai Masters
The top 16 snooker players in the world have all gathered in China for the 2019 Shanghai Masters. Defending champion, Ronnie 'O'Sullivan will be looking to defend his title and win the ultimate top prize.
The Shanghai Masters is an annual snooker event which was introduced in 2007. It was also the second-ranking snooker event to be held in China due to the high increase in the popularity of the sport in the country. It wasn't until 2016 that an extra wildcard round was added before the first round featuring eight players. However, in 2018 the snooker tournament became a 24-man non-ranking invitation event. Thus, the 2019 Shanghai Masters will feature 24 players in the first round.
The Shanghai Masters is a non-ranking, so it will not help them out in the world rankings. The snooker tournament will run from Monday 9 September to Sunday 15 September.
Ronald O'Sullivan also is known as The Rocket will competing in a snooker event for the first time this season and he will get a chance to show the world if he has bounced back from his surprise first-round loss at the World Championship at the hands of James Cahill.
Also competing in the tournament is World champion, Judd Trump. Judd Trump will aim to stamp his authority as a legend on the tournament and also stretch his unbeaten run which dates back to the first game at the Crucible in April.
Prize Money for the 2019 Shanghai Masters
The winner of the 2019 Shanghai Masters will be going home a cheque worth £200,000. The £200,000 is a huge amount of money, which will motivate any player to give their best. The Runner-up will receive £100,000, and the two semi-finalists will go home with a cheque of £62,500 each. The four quarter-finalists will receive £32,000, the players who finish in the last 16 rounds will all get £16,000, and the last 24 will walk away with £8,000
There is also a prize money attached to whoever gets the highest break, which is £6,000.
England has produced six winners in the history of the tournament, while China, Scotland, and Wales have produced one each.
Leave a comment