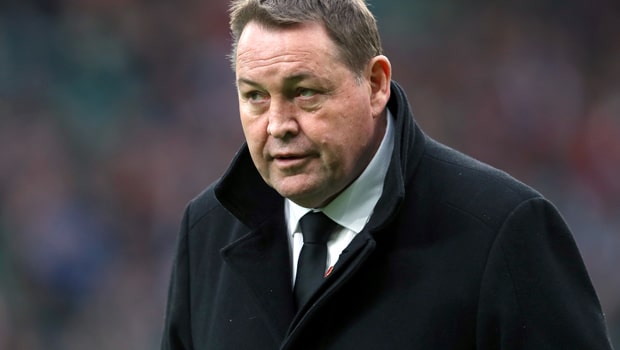 All Blacks coach Steve Hansen feels Ireland's stuttering Six Nations campaign is a sign they have struggled with the notion of being the 'best team in the world'.
Joe Schmidt's outfit were comfortably beaten 33-20 at home by England in their opener and they have laboured to successive wins over Scotland and Italy on the road since.
The Irish were Grand Slam champions in 2018 and they went on to win a Series in Australia last summer, before rounding off a remarkable year by defeating two-time defending World Cup winners New Zealand in Dublin for the first time.
Given the form of both nations going into that November International, Hansen had suggested the victors could rightly see themselves as the world's best, and now he feels it is obvious Ireland have faltered under that increased burden.
"I said it at the time when we played Ireland that whoever won that game was going to be viewed as the number one team in the world and everyone is going to chase them," Hansen said.
"For us that's something we've been used to. We've been ranked the No. 1 team for 112 months now, I think, but people have seen Ireland as the top dog after they beat us, and that put a massive amount of expectation on the players and coaches.
"Instead of being the hunters they are the hunted and it's different. It's different when you're sitting at the top of the tree. It's a different experience. Not many teams cope with it that well."
Ireland must gain a bonus-point win over France at the Aviva Stadium on Sunday to maintain their Six Nations championship hopes.
They are 1.13 to overcome Les Bleus and 13.00 to win the Six Nations title.
Leave a comment