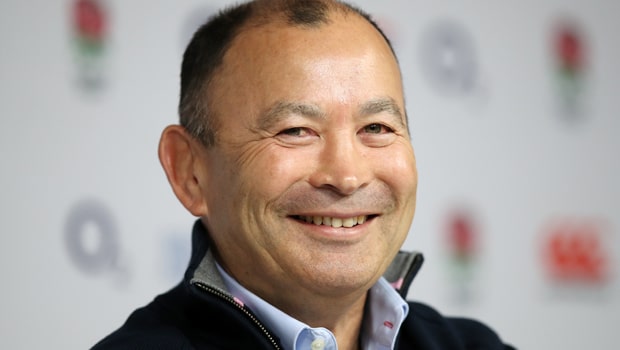 England boss Eddie Jones has told Ireland they have to prove they can shoulder the burden of being 'the best team in the world' in Saturday's Six Nations clash in Dublin.
The Australian has also warned the defending Grand Slam champions that 'praise can make you weak'.
Ireland secured the Grand Slam last March by defeating England, the outgoing champions at the time, in Twickenham. Jones' side had gone to Dublin to end the 2017 tournament looking to complete their own Grand Slam, only for Ireland to spoil the party.
Now England will rock up at the Aviva Stadium looking to burst Ireland's bubble in the key game on the opening weekend of the 2019 Six Nations. Having defeated the world champions New Zealand in their final November International, Jones suggests the pressure rests squarely on Joe Schmidt's team now.
"It's well documented that no one thinks we can win but I can tell you everyone inside our camp believes we can win," said Jones. "It's fun. You want to play the best in the world away from home and Ireland are the best in the world at the moment.
"Everyone is writing them up and they have got to carry that expectation round, so we're excited about the prospect of playing there. Praise can make you weak."
Elliot Daly, who scored two tries in England's 24-15 loss to Ireland last March, has been named at full back ahead of the more experienced Mike Brown with Jones seemingly eager to harness his ability under the high ball that Ireland will likely bombard on their visitors.
England are underdogs at 3.80 with Ireland 1.30 to win and the draw 26.00 in the Dublin showdown. Despite that status, Jones says it won't be something he attempts to use as a motivating tactic.
"I never use the status of being underdogs, it's never been one of the tricks of the trade because we never think we're not better than the opposition," he added.
"I'd hate to go into a game thinking we weren't better than the opposition, that we need surprises or tricks to win the game.
"We don't need that. We want Ireland to be at their absolute best, we want to be at our best and then for the best team to win."
Leave a comment