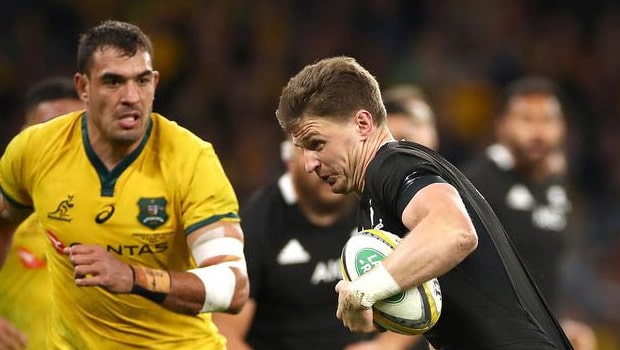 After welcoming about 31,000 fans at the first Bledisloe Cup match in Wellington last weekend, 47,000 fans are expected to be in the stand for the New Zealand and Australia clash at Eden Park, the All Blacks' spiritual home.
The 47,000 is the new capacity of Eden Park. This has now been projected for the second Bledisloe Cup match between both sides on Sunday.
New Zealand, with a population of 4.8m, has been able to combat COVID-19 successfully. They have so far recorded 1,872 confirmed cases. 1,808 patients have recovered while 25 died from the deadly virus.
Worldwide, there are 38m confirmed cases with 1.8m  deaths recorded so far. New Zealand recorded just a single case in the last 24 hours.
This has given the country all-clear to host a full capacity crowd at the Stadium. They had a test run in Wellington, which featured 31,000 fans without masks. With no new cases from the game, the cost looks to be clear for New Zealand to host full capacity.
Speaking over the development, NZR's Chris Lendrum described it as a special occasion. As they look forward to playing Test rugby in Auckland, the country's largest city, over 40,000 tickets have been sold.
It is hoped that there won't be a spike in cases after the match, having succeeded with the first. The third Bledisloe Cup Test is scheduled for Sydney's Olympic Stadium on 31 October. This could also be played in front of 40,000 fans, provided there is no spike.
Meanwhile, in Australia, the government of New South Wales has reduced restrictions on big stadiums. According to the latest guideline, the community where transmission has been greatly reduced to a handful of cases each day can allow 50% of the capacity.
The first international Test match between both sides played three days ago ended in a 16-16 draw.
Leave a comment