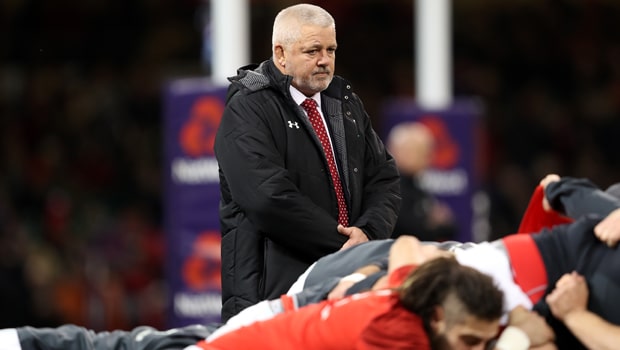 Warren Gatland is feeling extra pressure as he enters the last stages of his 12-year journey as Wales boss.
The Kiwi will leave his position after next year's World Cup in Japan and Gatland admits there is extra pressure to leave a positive memory during that tournament and the upcoming Six Nations.
Wales have won three Six Nations titles and two Grand Slams under Gatland's steer, while also reaching the semi-finals of the 2011 World Cup – their best performance since the inaugural tournament in 1987 – and the quarter-finals four years later.
Ending on a sour note is something that gives Gatland cause for concern.
"The last thing I want to do is have a poor Six Nations and a poor World Cup, because the amount of work we've put in over the past 12 years has been huge," he said.
"So there's a certain amount of pressure with that. That's why I'll be really focused on doing the best job that I can."
Gatland has been head coach of the British and Irish Lions twice during his spell in Wales, something that drew some criticism within Welsh rugby circles, as he took chunks of time out to focus on his Lions work.
He led the Lions to a series win in Australia in 2013 and, last year, to a drawn Test series in his homeland against the All Blacks.
Gatland believes those breaks with the Lions are the reason he has remained in charge of Wales for such an extended period.
"I've loved my time here in Wales and it's time to move on," Gatland said.
"Having a year away refreshed me and has been good for me personally. If I'd continued to do the Wales role (without a change of environment), I don't think I'd have been here for that long.
"So it's been a really good focus for me over my last two years, with the Lions and building into my final year and Japan."
Wales are 7.50 to win the 2019 Six Nations, while reigning champions Ireland are favourites at 2.10 and England are 2.80 to reclaim their crown.
Leave a comment