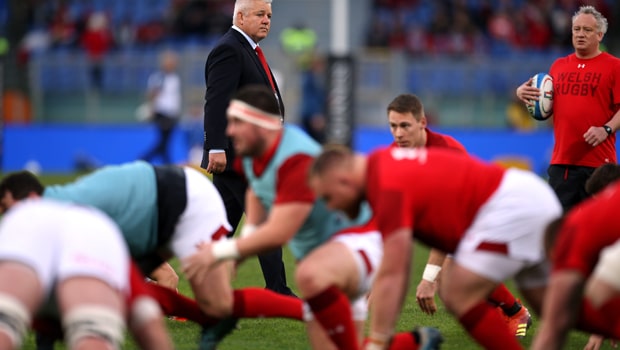 Former Wales skipper Sam Warburton feels Warren Gatland used the recent Six Nations win over England to plant a seed of doubt should the teams meet again at the World Cup later this year.
The Welsh could face a potential quarter-final blockbuster against Eddie Jones' side in Japan and Warburton insists Gatland made a big statement after the win in Cardiff when he suggested England's record in big games under Jones is unimpressive.
"I think he has planted it in there because if it worked out that Wales played England in the World Cup, which they could, then it would be brought straight back up and the pressure would go on to the England players," he said.
"England being England, people always expect so much. It was a clever statement by him, and maybe there is some truth in it.
"If you look over the past six years, the three biggest games we played against England – 2013, 2015 and this year, the closest you will get to a championship decider not on the final weekend – and Wales have come out on top."
Warburton was Wales' last Grand Slam skipper in 2012 and following their rousing 21-13 success against the Red Rose they are just two wins away from another clean sweep in what will be Gatland's final Six Nations campaign as boss.
The manner in which they halted England bodes well, says Warburton, with a trip to Edinburgh this weekend before they conclude against Ireland back in Cardiff.
"I think they are in a great place," Warburton added. "The way that they bounced back and met fire with fire. England came with this massive physical game-plan, and it was so impressive when they took that away from them. Wales are looking serious business."
Wales are 1.60 to defeat Scotland this weekend and 2.75 to complete a Grand Slam by defeating Ireland.
Leave a comment