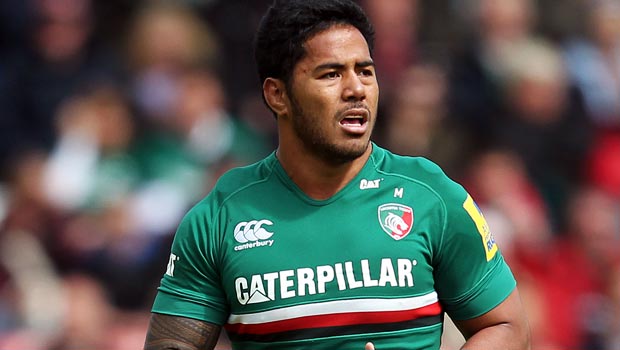 England have been hit by the news centre Manu Tuilagi will be forced to miss the autumn internationals after picking up another groin injury.
Tuilagi returned to action for Leicester at the weekend following a three-week spell on the sidelines.
But it was confirmed after the Champions Cup clash that Tuilagi had suffered another groin injury and although the full extent of the damage has yet to be revealed, he is looking at six weeks on the sidelines.
That would rule him out of the QBE Internationals although Leicester's director of rugby Richard Cockerill says he will be given every chance to make them.
"Manu has had a scan and we're still waiting for an exact prognosis and timescales – but it will certainly be a few weeks," he said.
"We're working with England to make sure we get the right diagnosis and treatment so we can get him back on the field as soon as we can.
"Manu is a very powerful athlete and he's got a very big season with the World Cup at the end of it. So I think it's important we get him 100 per cent fit to make sure his groin is completely right.
"He had three weeks off to get rid of some tightness in his groin – now this is a slightly different injury. He tried to push off and felt something go. I don't think it's a recurrence – I think it's a new injury. But clearly it's related to his groin and there is something that is not right."
Leave a comment