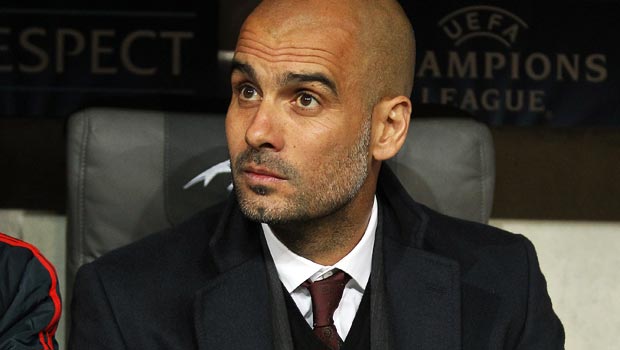 Bayern Munich boss Pep Guardiola has sent a chilling message to the rest of Europe, claiming his side did not play the perfect game despite thrashing Roma 7-1.
The Bavarians have taken full control of their Champions League group with the stunning win in the Italian capital, while Manchester City's 2-2 draw in Moscow against CSKA was also a boost.
Bayern found themselves 5-0 up at the break but Guardiola was not happy with the way his side started the game or with the goal they conceded in the second half.
"My team have the ability to make decisive moves in a second and this is very important, but that is not to say this was the perfect match," the Bayern manager said.
"The first few minutes were not so perfect, and Roma played very good football in the second half. However, we are obviously happy with this result and the fact that we are very close to qualifying.
"In the second half we allowed Daniele De Rossi and Miralem Pjanic to get the ball to Gervinho and Juan Manuel Iturbe, who created two or three dangerous chances that we blocked thanks to Manuel Neuer.
"The result was clear, but we have to keep passing the ball, and we did not in that phase of the game."
Bayern return to domestic duty this weekend when they take on Borussia Monchengladbach in the Bundesliga and are priced at 1.40 to win. The home side are 7.30 while the draw is 4.02.
Leave a comment