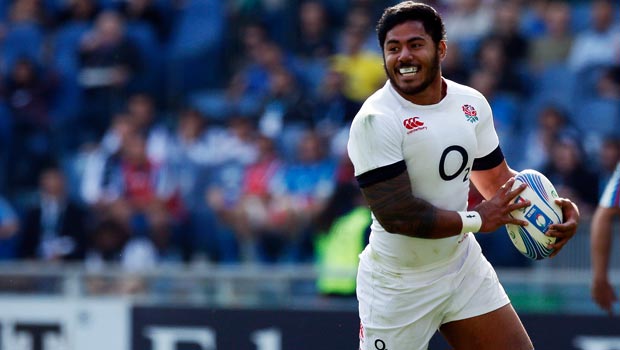 England coach Stuart Lancaster has confirmed Manu Tuilagi will move to the wing for the second Test against New Zealand in Dunedin on Saturday.
The 23-year-old impressed as the tourists lost the opening Test in Auckland 20-15 but Lancaster will make the change after Gloucester centre Billy Twelvetrees and Northampton's Luther Burrell returned to the fold.
Moving Tuilagi to the right wing does represent a gamble as he will be opposite the prolific Julian Savea, who is back fit following a knee problem.
However, Lancaster has been considering the switch for some time and thinks now is the right time to do it.
"Yeah I've seen (Manu) play there as an age-group player coming through and he was outstanding," he said.
"Clearly it's a big step for him but he's been great in training this week. It's an exciting backline from our point of view, we've got the balance of power and pace, lots of bold players in there, physicality, and I think from our point of view it's something we've wanted to look at for a while and I think now is the chance to do it.
"It's just as an option really, he's a world-class 13, we're not going to pick him there every week from now on, there'll still be lots of times when he plays 13 for us but going into this game, we just think it's the right time to have a look."
Leave a comment