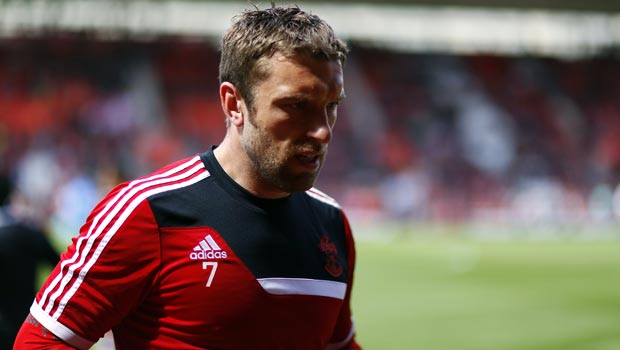 Rickie Lambert says he is delighted all the hard work has paid off and believes he fully deserves his move from Southampton to Liverpool.
The 32-year-old was released by the Reds as a youngster but he picked himself up and following spells with Blackpool, Macclesfield, Stockport, Rochdale, Bristol Rovers and Southampton, he returned to Anfield this summer.
The move came as a surprise to many, including the player himself, but it is an opportunity he is ready to grab with both hands.
"It wasn't a chance I was expecting to get but I've been given it now and I want to get out there that I believe I am good enough, and that I will perform, and that I will help Liverpool," he said.
"And as much as it's a whirlwind that is happening for me at the minute with the way my career has gone, I want to make it clear that I feel I deserve to be here and what I've done deserves me to be here right now."
Meanwhile, Lambert is busy preparing for the World Cup with the rest of the England squad and says he is raring to go should he get the nod from boss Roy Hodgson.
Lambert will not be starting against Italy on Saturday unless England are struggling with injuries but he is ready to make an impact off the bench.
"Roy [Hodgson] is getting across how he wants the strikers to play defensively and in attack," he added.
"He's getting that across to everyone in the squad and he doesn't need to tell me what to do if I'm playing or if I'm not playing.
"If I am playing then I need to do what he's been telling me for the last few months and if I'm not playing then I need to come on and make an impact."
Leave a comment