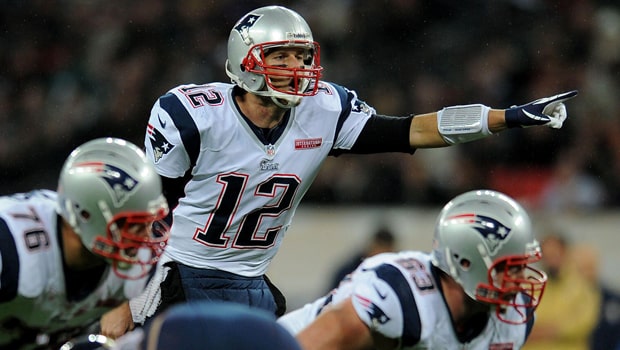 NFL great — and living legend — Tom Brady officially announced he is retiring from the NFL via an Instagram post from his own account. The official announcement came after weeks of rumors around this exact outcome.
Brady retires as a seven-time Super Bowl champ, holding the records for most touchdowns, yards and playoff games won by a quarterback.
"A generation of football fans have grown up knowing only an NFL in which Tom Brady dominated," New England Patriots' owner Robert Kraft said. "He retires with nearly every NFL career passing record, yet the only one that ever mattered to him was the team's win-loss record."
With this retirement now official, Brady will be eligible for the Pro Football Hall of Fame in 2027.
"In a team sport like football, it is rare to see an individual have such a dominant impact on a team's success," Kraft added. "You didn't have to be a Patriots fan to respect and appreciate his competitiveness, determination and will to win that fueled his success. As a fan of football, it was a privilege to watch. As a Patriots fan, it was a dream come true."
Brady had just finished his second season with the Tampa Bay Buccaneers, his 22nd in the league.
"I have always believed the sport of football is an 'all-in' proposition – if a 100% competitive commitment isn't there you won't' succeed, and success is what I love so much about our game," Brady said. "There is a physical, mental, and emotional challenge EVERY single day that has allowed me to maximize my highest potential. And I have tried my very best these past 22 years. There are no shortcuts to success on the field or in life."
He helped the Buccaneers to a Super Bowl the year prior, his first with the franchise.
"Tom's remarkable NFL journey has come to an end, but we will continue to celebrate his legendary career as the greatest quarterback of all time and are appreciative and grateful for the time he spent as a Buccaneer," the Glazer family — owners of the Buccaneers franchise — said.
The Bucs, led by Brady, defeated the Kansas City Chiefs 31-9 the season prior for Brady's final Super Bowl title.
"Tom made everyone around him better and always seemed to rise to the occasion in the biggest moments," NFL commissioner Roger Goodell wrote in a formal statement.
Brady's professional career, or rather journey, began in the 2000 NFL Draft where he was selected with the 199th pick.
He was never meant to be a starter, given that the Patriots had Pro Bowl selection Drew Bledsoe on the roster. At the time, reports indicated that coach Bill Belichick picked him because he was the best available talent overall in the sixth round.
The 44-year-old, multiple Super Bowl title-winning, father of three will now enter his post-playing career.
Leave a comment