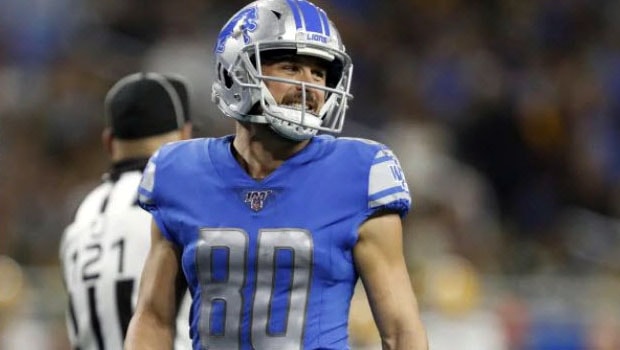 Detroit Lions players are currently under quarantine just like every other athlete in the world but Danny Amendola isn't taking any days off.
The wide receiver recently showed the exercises he is doing to stay in shape in the offseason and he is clearly doing his best to be ready for next season. A Twitter from Amendola showed him putting in work on a JUGS machine and he displayed many hand skills.
Amendola has impressed with his work ethic and dedication. This is not really something new as he has always been a professional anywhere he's played and you can expect him to be ready to go once the new NFL season starts.
Danny Amendola was rumored to join Tom Brady whenever he went. Doug Kyed of NESN.com speculated that Amendola was eying a reunion with Tom Brady in the offseason, no matter where the signal-caller landed. In the end Brady signed with the Buccaneers and Amendola chose to stay with the Lions, with Matthew Stafford under center.
Tom Pelissero of the NFL Network reported that the Lions signed Amendola to a one-year contract worth $5 million. The veteran can make as much as $6 million and his deal includes $4.5 million guaranteed. That's a pretty good deal for a 34-year-old and his workouts evidence that he is very motivated as we all wait for the main sports leagues to come back.
This is fair contract for both parties. The Lions are getting a veteran option who knows their offense and has a proven track record and Amendola will stay in a place he's comfortable in.
Leave a comment